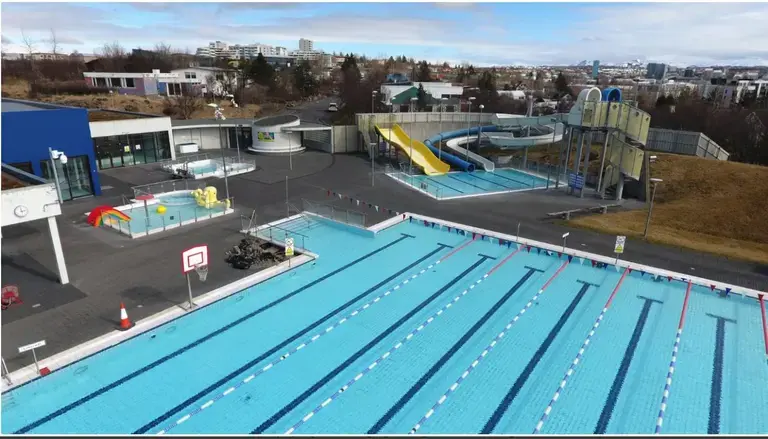 Kópavogslaug pool
Borgarholtsbraut 17, Kópavogur 200, +354 470 0470
Opening Hours:
Mon - Fri: 6.30am - 10.00pm
Sat - Sun: 8.00am - 10.00pm
Website: kopavogur.is
Email: jakob@kopavogur.is
Kópavogur swimming pool has been one of the more popular swimming pools in Iceland the last years. It's one of the larger pools in Iceland. In 2008 a large part of the pool was renovated. There are three pools as well as a small pool by the water slider. There is one 50 meter pool, one 25 meter and a 10 meter indoor along with seven hot tubs, one of them is a jacuzzi and one is for children.
There are three water sliders which are very popular with the younger generation. There is also a good steam bath.
In the building you'll find a gym.