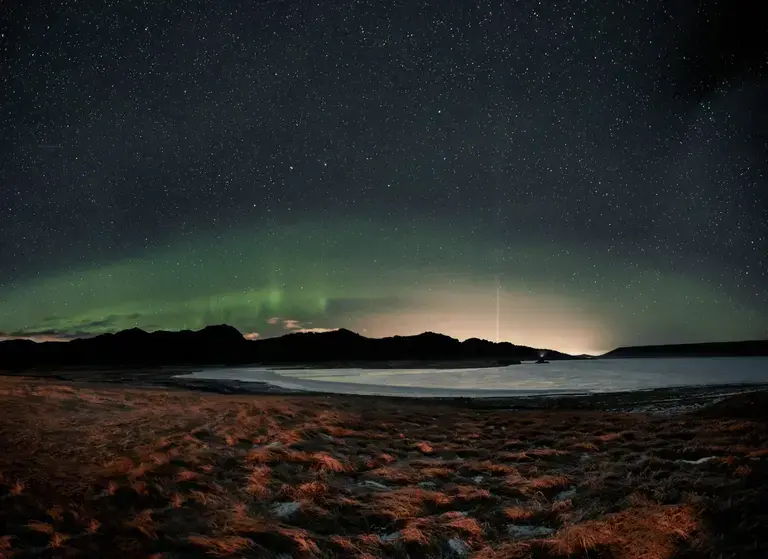 Kleifarvatn lake
Krýsuvíkurvegur, Hafnarfjörður 221, -
Website: https://en.wikipedia.org/wiki/Kleifarvatn
Email: info@visitreykjavik.is
Steps from the dramatic geothermal area at Krýsuvík Seltún lies the sweeping blue expanse of Kleifarvatn Lake. Nestled below a steep mountain, the seemingly deserted space is an attractive spot for a quiet walk. A small path circles the lake, jogging around the water's edge and over small black lava rocks. Not only is this picturesque lake the largest on the Reykjanes Peninsula, but it is also said to be inhabited by a monster. The serpent-like creature, the size of a large whale, has been spotted surfacing for two-minute intervals.
Another unique feature of this incredibly deep lake (97 m – 318 feet -- at its deepest point) is that it has no visible surface drainage, meaning no rivers run to or from it. Because of this, the water level only changes with the groundwater, which has varied almost 4 metres (13 feet) in a few decades. After the earthquake of 2000, a fissure formed below the lake and it started to drain quickly. But the fissure has since been refilled and the lake has returned to its previous levels. Today, Kleifarvatn Lake is an attraction for walkers, hikers, birdwatchers, and fishermen seeking the trout that thrive in its waters.
On your way to Kleifarvatn, be sure to check out the Krýsuvík Geothermal Area for a stunning experience in the area. Contact the Tourist Information Centre for further information about the area.