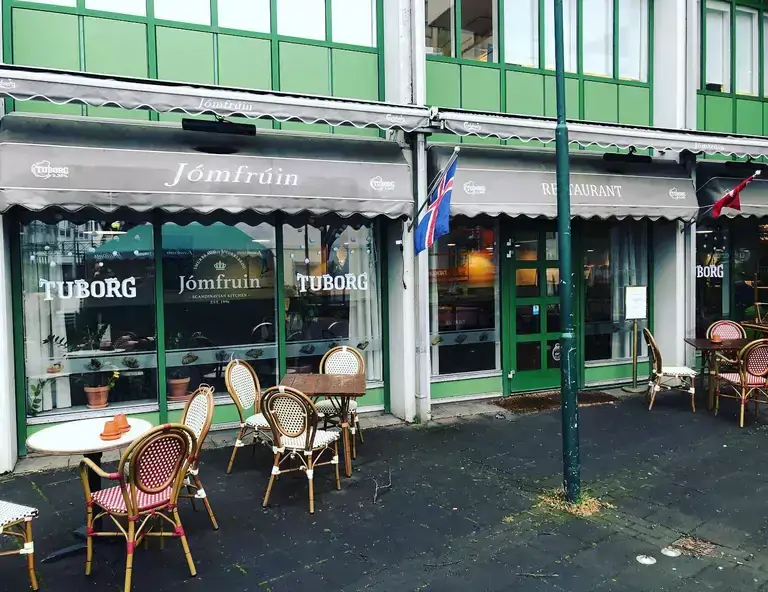 Jómfrúin
Lækjargata 5, Reykjavík 101, 551 0100
Opening Hours:
Mon - Sun: 11.00am - 10.00pm
Website: www.jomfruin.is
Email: jomfruin@jomfruin.is
Jómfrúin offers a great selection of Danish Smørrebrød along with Danish and Scandinavian main courses. Jómfrúin has been open for 25 years and has over that period built up a big group of regular guests.
Jakob Jakobsson is the founder of Jómfrúin and the first man in the world to graduate as a "smørrebrødsjomfru" from the world-renowned restaurant owned by Ida Davidsen, the heir of Oscar Davidsen smørrebrød-restaurant in Copenhagen.
Jakob's son, Jakob jr, is now the manager of Jómfrúin and has been from the year 2015 after having been working with the company since 2003.
Jómfrúin is located in Lækjargata 4, the heart of Reykjavík centrum. Behind the restaurant is a square where outdoor seating is ideal for days of good weather.
Velbekomme!