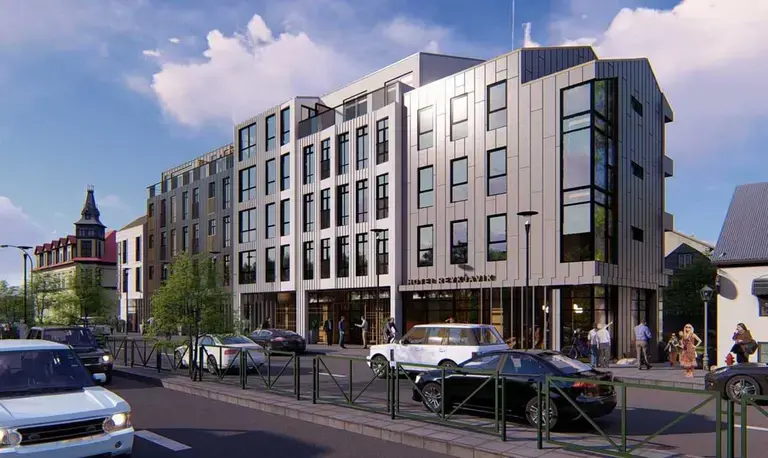 Hotel Reykjavík Saga
Lækjargata 12, Reykjavík 101, +354 514 5000
Website: https://www.islandshotel.is/hotels-in-iceland/hotel-reykjavik-saga/
Email: saga@hotelreykjavik.is
Hotel Reykjavik Saga is an elegant 4-star hotel that opened in July 2022. Ideally situated at the very heart of the Reykjavik city centre, the hotel is a stone's throw away from picturesque Lake Tjörnin, the cathedral, art museum, shops and restaurants.
The hotel is on Lækjargata, a historic street in the centre of Reykjavik and has been designed with full respect to the surrounding buildings in a modern style that reflects Icelandic tradition. Location and environment have been fully considered throughout the design process.
Within the hotel, you'll find the excellent restaurant Fröken Reykjavik Kitchen & Bar. Two large roof terraces are also at the hotel as well as an outdoor patio and a glass atrium which could serve for various types of receptions. The hotel will also feature a gym and spa with a steam bath and sauna. There is access for coaches in front of the hotel for drop-off and pick-up.