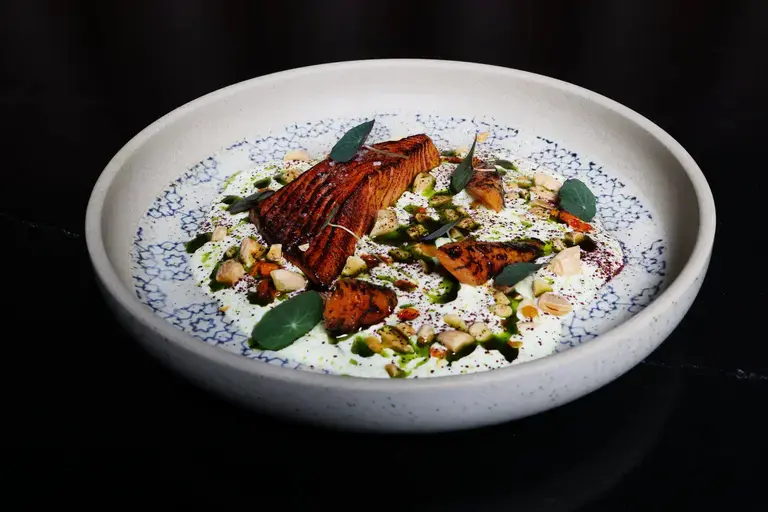 Fröken Reykjavík
Lækjargata 12, Reykjavík 101, 514 5040
Opening Hours:
Mon: 6.02pm - 10.00pm
Tue - Thu: 6.00pm - 10.00pm
Fri - Sat: 6.00pm - 11.00pm
Sun: 6.00pm - 10.00pm
Website: https://frokenrvk.is/
Email: bokanir@frokenrvk.is
Fröken Reykjavík is the latest addition to the culinary flora of Reykjavík.
Fröken Reykjavík is ideally situated at the very heart of Reykjavík city centre.
Within the art deco-styled restaurant you can find a vibrant bar, wine room, stunning winter garden and an open kitchen where you can watch the chefs prepare your meal.
The menu offers modern North European cuisine made with an emphasis on local ingredients.