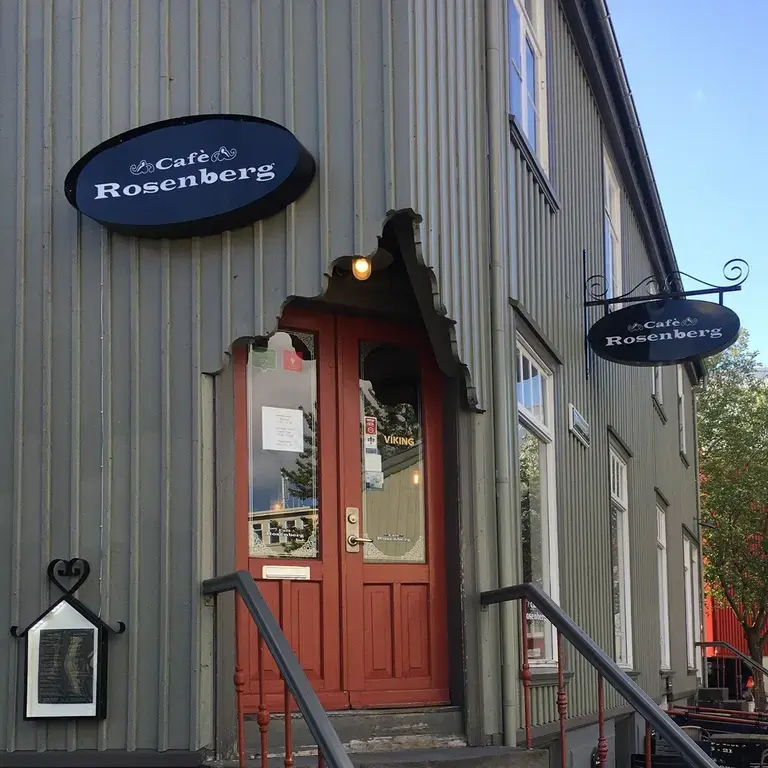 Café Rósenberg
Vesturgata, Reykjavík 101, 546 1842
Opening Hours:
Mon - Sun: 11.00am - 11.00pm
Website: www.facebook.com/stofan.cafe
Email: audurklipp@gmail.com
Café Rosenberg is a cozy café in the center of Reykjavík.
We offer specialty coffee made by trained baristas, a selection of Icelandic beers on tap and in bottles, a variety of wines by the glass, home made cakes, a choice of whiskeys from around the world, homemade vegetarian soups, toasted bagels, grilled paninis, and much more!
Happy hour is between 16:00 and 18:00 every day. Then you can get a large beer for 750 kr and a glass of the house wine for 950 kr.
We have board games to play, books to read, and free high-speed internet.
Our staff is friendly and welcoming, come join us for a cup of joe on a cushy sofa in the center of Reykjavík!
Stofan Café has been given an excellence award from TripAdvisor two years running. We also won two awards from the local magazine The Reykjavík Grapevine as the best new café and the best place to read a book.