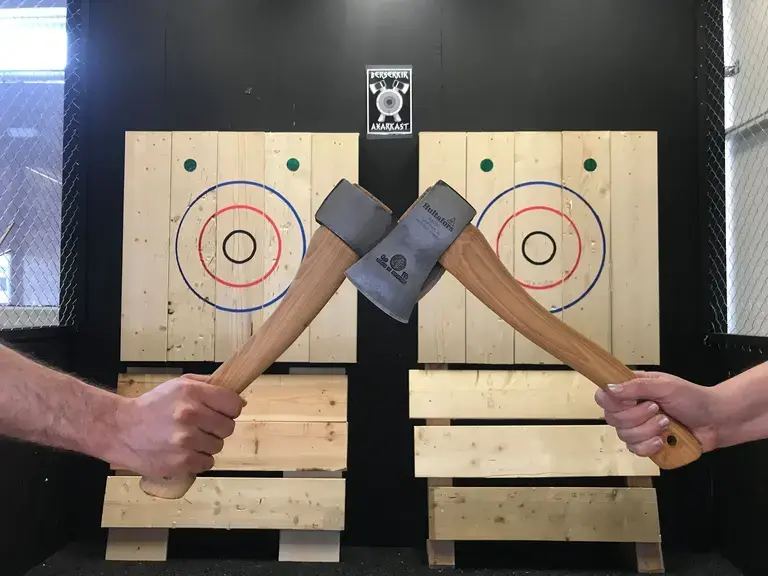 Berserkir axe throw
Hjallahraun 9, Hafnarfjörður 220, +354 546 0456
Opening Hours:
Mon - Thu: 4.00pm - 9.00pm
Fri: 12.00pm - 9.00pm
Sat - Sun: 9.00am - 9.00pm
Website: https://berserkir-axarkast.is
Email: info@berserkir-axarkast.is
Berserkir axarkast is the home of indoor axe-throwing in Iceland. Come and try for yourself or with friends, we welcome all groups.
Do you want to throw axes and compete with your friends? Then come to us and have a great time. Ideal for groups, couples or just anyone who wants to have good old fashioned Viking fun!
Bus nr 1 goes straight from Reykjavík to Hafnarfjörður, stop at the bus stop called Hjallabraut and then you just have to cross the road and walk for 2 minutes and you are there.