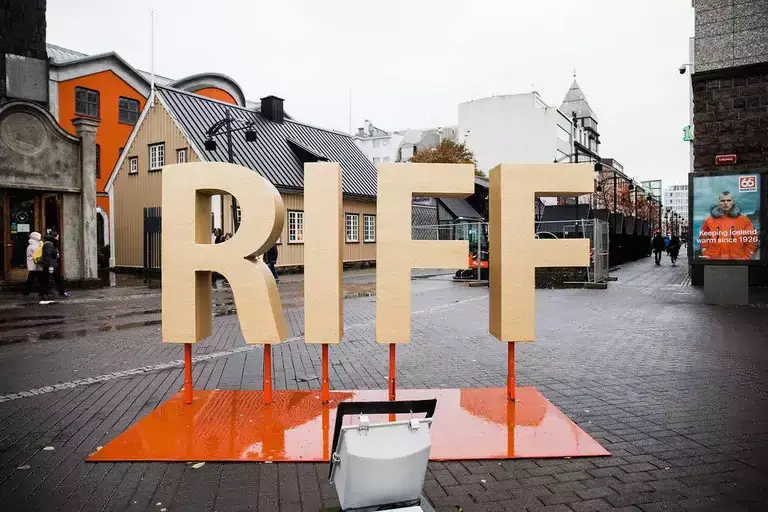 Reykjavík International Film Festival
28. September - 8. October 2023
RIFF - Reykjavík International Film Festival - is one of the biggest and most diverse cultural events in Iceland. RIFF is an independent non-profit organization. Our staff works all year round to organize the festival but we couldn't do that without the help of volunteers from all over the world that come to Reykjavik every year to help out.
For eleven days every fall since 2004 Icelandic people and tourists alike go to the cinema to enjoy the best and freshest international filmmaking. Our guests can also meet and chat with directors about their works, attend panels and workshops, concerts and exhibitions, and even watch interesting films under even more interesting conditions, for instance in a swimming pool or a barn.
The festival also manages the RIFF industry office, complete with a video library, information, and guest services, and co-organizes networking meetings and dinners for the attending professionals. The festival shows a wide range of dramas and non-fiction films from over 40 countries. The festival highlights independent filmmaking from all over the world with an emphasis on up-and-coming filmmakers, with the main prize - the Golden Puffin, being awarded only to first or second-time directors.
RIFF was founded in September 2004, by a small group of film professionals and film enthusiasts led by Festival Director Hrönn Marinósdóttir, with the goal of presenting new and progressive quality films, supporting innovation in filmmaking, networking between professionals from various parts of the world, and fostering social and cultural dialogue.
For more information please visit the Reykjavík International Film Festival website.