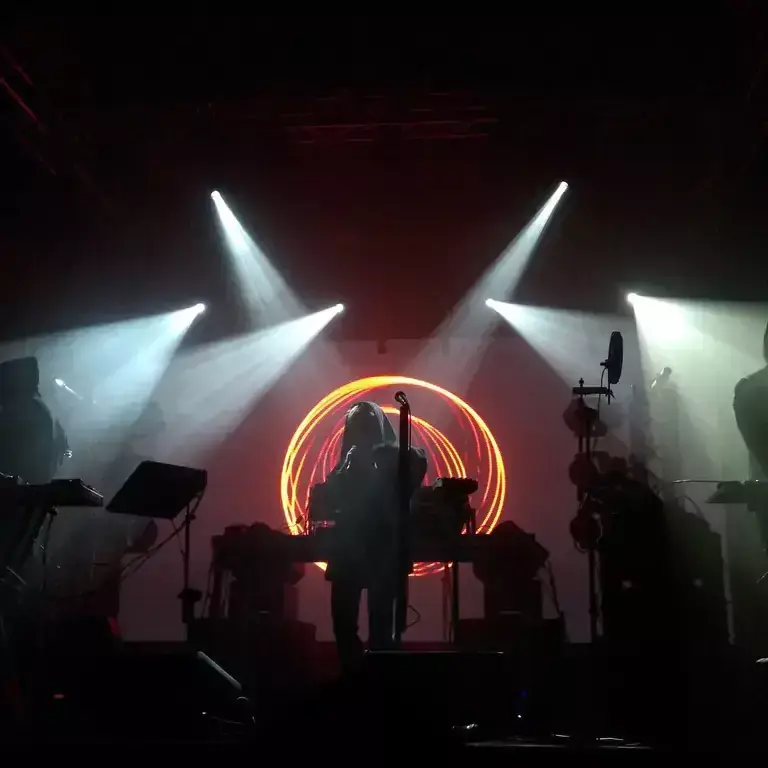 Extreme Chill Festival
October 2023
In August 2009 Stereo Hypnosis held a release concert in Hellissandur (Iceland), a village on the Snæfellsnes peninsula. That is when the idea to locate the music festival at Hellissandur saw the light of day.
One year later Extreme Chill Festival - Undir Jökli (under the glacier), was held on the weekend of 6-8 August 2010.
The festival has been held both in Berlin and across Iceland—in Hellissandur village in West Iceland, in Vík town in South Iceland, and the capital, Reykjavík—and has joined forces with various festivals, both in Iceland and abroad.
"Extreme Chill is a yearly festival in Iceland. Established in 2010, it is now Iceland's longest-running festival focusing on electronic music and related arts"
Artists like: The Orb, Hans-Joachim Roedelius, Biosphere, Mixmaster Morris, Banco De Gaia, Thomas Fehlmann, Jan Jelinek, Solar Fields, Hilmar Örn Hilmarsson, Sóley, Marsen Jules, Yagya, Studnitzky, Finnbogi Pétursson, Andrew Heath, Ruxpin, Tonik Ensemble, Futuregrapher, Samaris, Úlfur, Stereo Hypnosis, Christopher Chaplin, Gyða Valtýsdóttir, Hermigervill, Dj Flugvél og Geimskip, Þóranna Björnsdóttir, Courtesy, Jónas Sen, Jón Ólafsson, aYia, Mikael Lind, SiGRÚN, Bára Gísladóttir, Astrid Sonne, Ragnhild May, Skurken, Mimetic, Xerxes, Kaido Kirikmae, Maggi Lego, Vector, Frank Murder, Orang Volante, and many, many more performed last years.
In 2012, the Guardian named Extreme Chill one of "the year's most notable music festivals" because of the event's unique and seamless ability to connect music with raw, untouched natural landscapes.
Extreme Chill and the festival's numerous sub-events have begotten multiple releases, concerts, friendships and collaborations between Icelandic and foreign musicians, most notably the "Berlin X Reykjavík Festival"(collaboration with the composer and the Jazz musician Sebastian Studnitzky & XJAZZ Festival in Berlin) which in 2016 was nominated "Festival of the Year" in the category Jazz/Blues of the Icelandic Music Awards
Extreme Chill has in the past been funded by Kraumur, Ýlir, Tónlistarsjóður Rannís (the Icelandic music fund), Iceland Music Export (IMX) as well as local funds in each area that it has been held in.
For more information www.extremechill.org