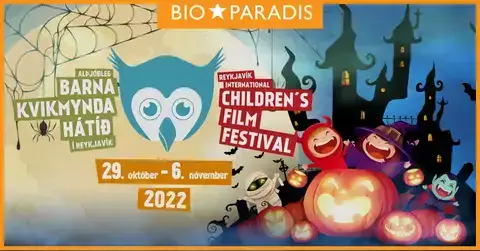 Reykjavik International Children's Film Festival
Hverfisgata 54, 101 Reykjavík
Bíó Paradís
29, October 2022
Open from 2.00pm - 7.30pm
Website //www.bioparadis.is/barnakvikmyndahatid
General Admission See on official website
WELCOME TO THE REYKJAVIK INTERNATIONAL CHILDREN'S FILM FESTIVAL ON HALLOWEEN!
The festival is held for the ninth time from October 29 to November 6 2022 in Bíó Paradís!
Screening critically acclaimed films for children of all ages plus a number of free events and courses where signing up is mandatory. Special school screenings are available during the week.
TICKET PRICE: ISK 1,990 and ISK 1,190. for children.
More information about the programme, films and more on Bíó Paradís' website.