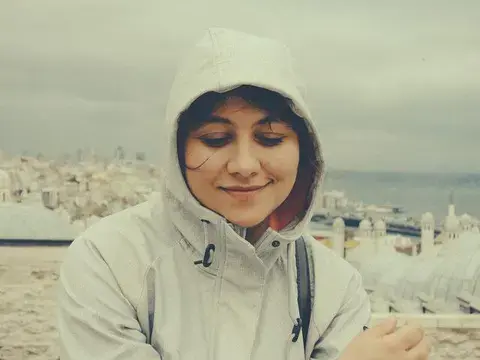 Elif Yalvaç
10, November 2018
Open from 9.00pm - 10.30pm
Website http://mengi.net
General Admission See on official website
Turkish electronic music composer Elif Yalvaç will be in Iceland for her second concert, following the release of her ambient album, L'appel du Vide, by London-based label Curated Doom. She will introduce this new release and feature a live electronics set of musique concrète, ambient, drone and noise.
Hazal Elif Yalvaç composes electronic music, designs sounds, plays guitars and sings. Fascinated by sound and music from an early age, she began studying Sonic Arts (MA) at Istanbul Technical University (MIAM) in 2015, where she focuses on audio programming and music theory/history, alongside her interests in environmental sound recording, guitar and chiptunes.
The concert at Mengi starts at 21.00 - Tickets are 2.000 kr.
Soundcloud page: https://soundcloud.com/hazalelif