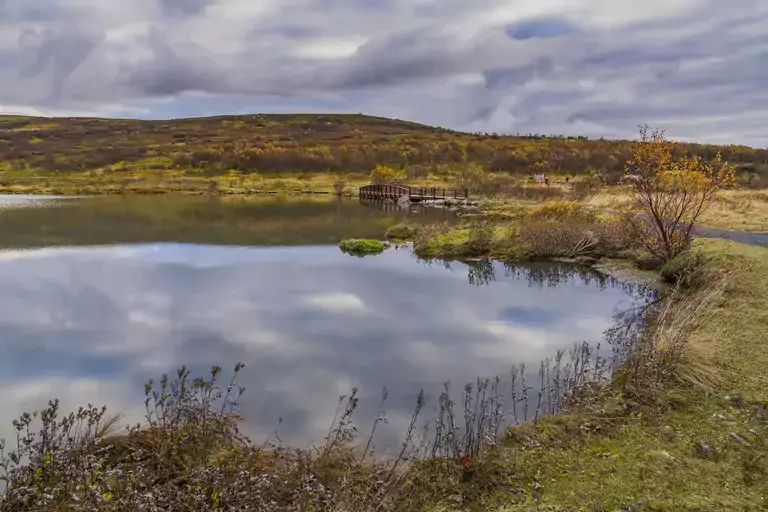 Elliðavatn
Elliðavatn is a lake situated in the area of Reykjavík. It is in the vicinity of natural park Heiðmörk with its hiking and biking trails, small forests and lava formations.
The eastern shores of Elliðavatn are part of Heiðmörk nature reserve, protected by the state.
The lake was originally two different lakes called Vatnsendavatn and Vatnsvatn. The former belonged to the town of Kópavogur (Culture Hill), and the latter to Reykjavík, meaning Elliðavatn rests on the borders of the two. Elliðavatn has a length of about 2 kilometres (1.2 miles) and a depth of approximately 1-2 metres (3-7 feet). The lake is fed by the rivers Bugðá and Suðurá, but the lake's primary outflow is the river Elliðaá. The rivers and lake are popular angling spots for catching Arctic char, salmon and brown trout.