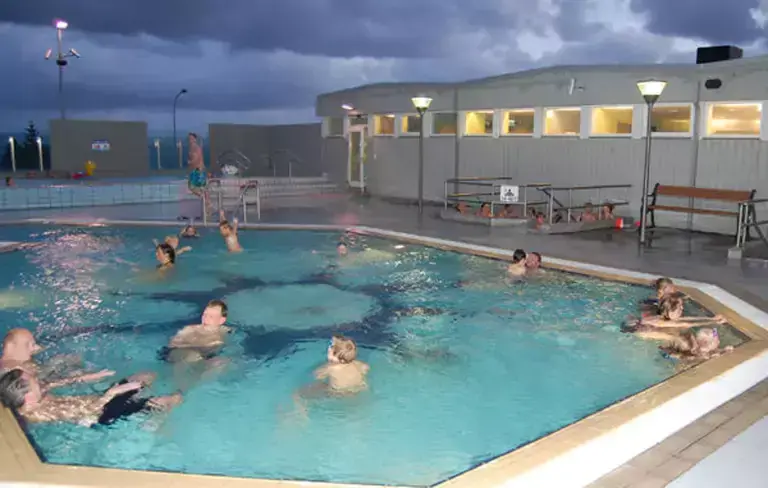 Seltjarnarnes pool
The swimming pool in Seltjarnarnes in an outdoor pool that is 25 meter long and the temperature is 29°C. There is also a childrens pool that is 35°C warm and another that is 30 cm deep and 37 – 38°C warm. The swimming pool has 4 hot tubs.
There are four dressing rooms, two inside and tow outside. In the area is also a water slide.
The water in the pool is very mineral rich and therefor the pool is popular with those that have exem as the water is supposed to be better for the skin.