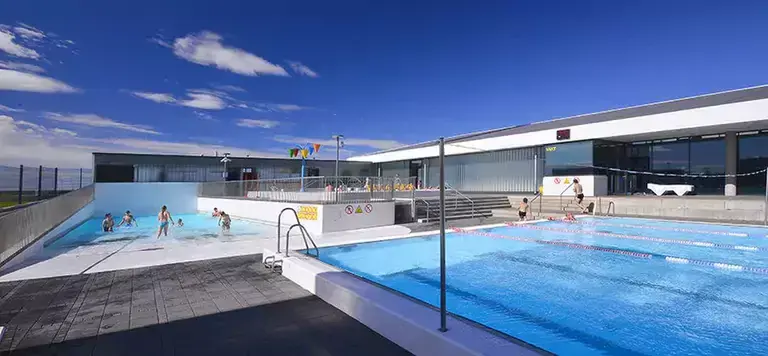 Álftaneslaug swimming pool
The swimming pool in Álftanes offers their guest a bright, warm and relaxed atmosphere but at the same time, those who want more action can also find it here.
The indoor pool is 12 x 8 metres with a view over the outdoor area. The inside pool offers the opportunity for parents with young children to play or practice the first swim strokes.
The outdoor pool is 25 meters long and there are two hot tubs, a children's pool and a sauna. The only "wave" pool in Iceland is located here where all ages can enjoy a playful time. There are also two water slides, one is 10 meters and the other is 85 meters.