Image
What to see and do
Special Tours - Wildlife Adventures
---
Whale Watching
Your whale watching adventure will start at Reykjavík's Old Harbour, located in the city center. On your way out to see the whales you will also be able to view some of Iceland's rich and thriving birdlife before visiting our friends in the bay. The most common species that we see are minke whales, humpback whales, harbour porpoises and white-beaked dolphins. Special Tours offers three types of whale watching adventures!
CLASSIC Whale Watching – Andrea is one of the largest whale watching ships in Iceland and provides extra comfort, fantastic indoor and outdoor viewing areas and a safe, family-friendly environment. Inside we have comfortable seating areas with big windows for great viewing on both floors. You can also stay outside on our extra-large viewing decks where everyone can find a spot by the railing and enjoy the fantastic panoramic bird's-eye view to capture the magnificent scenery around you.
We have an educational and interactive focus on board where our passengers get to see and feel whale teeth, bones and baleen plates. We take specimens from the ocean and show them on an onboard screen using special microscopes.
3-3.5 hours
Expert guide
Comfortable inside seating for up to 130 passengers
Large viewing decks
Free Wi-Fi
Cafe/snack bar with hot drinks and refreshments onboard
Restrooms on board
Warm overalls provided for your comfort
Comfortable heated seating areas and large windows for viewing
German guiding available during the summer months!
Operated all year round!
EXPRESS Whale Watching – Our express boats get you out to the feeding grounds in only 20-30 minutes, maximizing your time at sea! Sail in luxury and comfort while knowing that the boat is equipped wit hthe latest technology and numerous luxury amenities. This is the perfect tour for those who want a bit more adventure, or want to fit whale watching into their busy schedule while in Reykjavik.
2-2.5 hours
Expert guide
Free Wi-Fi
Cafe/snack bar with hot drinks and refreshments onboard
Restrooms on board
Comfortable indoor and outdoor seating areas
Warm overalls provided for your comfort
Heated indoor seating areas
RIB EXPRESS Whale Watching – Our newest addition to our fleet, Dagmar, is a 12 meter RIB boat – perfect for getting up close & personal to the animals while keeping the safety of both the animals and our passengers in mind. During the puffin's nesting season, we will stop by the puffin island Akurey to say hello to our puffin friends before heading out to the feeding grounds. Our RIB boat was custom built for us in the UK, and has special shock absorbing seats to make the tour more comfortable for our passengers. On the way back to land we will take a scenic route along the coastline of Reykjavík – so don't forget your camera!
2 hours
Expert guide
Warm overalls, life jackets, gloves and goggles provided!
Suspension seats for extra comfort
We get you extra close!
Please note that these tours are weather dependant and sightings of wildlife cannot be guaranteed. If you are not able to see the whales on your tour you will get a complimentary ticket to try again on the next available day!
Puffin Express
Our puffin express tours operate on Skúlaskeið (Old Skúli) and Rósin. Both boats get you extra close to the islands where the puffins nest, and allow you to enjoy excellent views from both inside and outside on the boat. Once we arrive to the island, we will turn off the boat's engine to enjoy this wonderful moment of peace and quiet amongst one of Iceland's great natural treasures. Our licensed guide will share their expert knowledge on puffins with you, as well as tell you all about the other birds of interest that we often see on the tours (northern fulmars, a variety of gulls, arctic terns, and black guillemots). There are around 30,000 puffins that nest on these islands, so we have a 100% viewing guarantee!
1 hour
Expert guide
100% sightings guaranteed
Binoculars provided on board!
We get you extra close!
20 years of experience operating puffin tours
Restroom on board
Sea Angling
Enjoy the fishing adventure of a lifetime with Special Tours! Sea Angling is a great activity for all ages and experience levels. Fishing rods, protective clothing and other equipment are all provided on your tour. On our fishing trips you have a good chance of catching cod, halibut, haddock, rockfish and pollock. We set sail from Reykjavík's Old Harbour, conveniently located only 5 minutes walking distance from the city center. We head out to Faxaflói Bay, where our experienced crew finds the perfect location to catch fish. On our way back to land the crew will barbeque the fish on board for you with potatoes and sauce – a delicious treat not to be missed!
2.5-3 hours
Experienced fishing crew
Restroom on board
Fishing rods, protective clothing & other equipemnt provided
Keep your catch or BBQ it on board – speak to your guide!
Reykjavík by Sea
This brand new tour will give you the chance to learn about the geology, history, important landmarks and culture of Iceland! You will also get to experience the wonders of the ocean with up-close and personal interactive entertainment. Your guide will tell you stories, explain the geological formation of the area and note important and interesting historical details and landmarks along the way. Keep your cameras ready – you will also get to see the beautiful Reykjavík coastline and majestic mountains, especially Esja! After enjoying a traditional Icelandic snack, head back to Reykjavík's Old Harbour.
1.5 hours
Experienced & informative guide
Free Wi-Fi
Warm overalls provided for your comfort
Snack bar, heated indoor seating and restrooms on board
Traditional Icelandic snack
Northern Lights by Boat
Searching for the beautiful Northern Lights from the ocean is an amazing experience you will not want to miss. We sail away from the coastline of Reykjavík and wait for the Aurora Borealis to appear out on the North-Atlantic ocean with beautiful mountains and sparkling city lights in the background. Our expert guide will tell you all about the scientific facts that make this magical light show possible. They will also share myths, legends and folktalkes about the lights from cultures around the world. Don't forget to wear the thermal overalls – it gets cold out at sea durning the evenings!
2-3 hours
Experienced guide
Free Wi-Fi
Warm overalls provided for your comfort
Warm & cozy indoor seating areas (heated)
Cafe, snacks and souvenirs for sale on board
Please note that this tour is weather dependant and sightings of naturally occurring phenemona cannot be guaranteed. If you are not able to see the lights on your tour you will get a complimentary ticket to try again on the next available day.
When the northern lights forecast looks good, but it is too windy to go out to sea, we will take our passengers out for a northern lights tour by bus. If you join the bus tour, you will still have a chance to join our boat tour again the next available day!
If your time is running out and you have not been able to join the tour due to weather conditions, you can exchange your ticket for one of the following options:
A Whale Watching tour
A delicious dinner at the restaurant Kopar
OR a full refund
Northern Lights by Boat EXTRA – NON-REFUNDABLE
This Northern Lights tour option is for those who want a guarnateed adventure – regardless of the weather conditions, and for a cheaper price! If our Northern Lights tour is able to sail, then you will join the regularly scheduled tour. If the tour is cancelled due to unfavorable weather conditions, you will automatically be placed on another tour set up in partnership with the Whales of Iceland exhibition, including a tour of the exhibition, a Northern Lights video, a Q&A session with your guide regarding the Northern Lights and a complimentary drink! You will also receive a ticket to join the next available Northern Lights by Boat tour!
Important Information for this tour:
When buying this ticket, you are guaranteed a night of fun no matter what happens – this ticket is therefore non-refundable
If you go on the northern lights boat tour on the booked night your ticket is fully utilized and you are not entitled to a trip to the museum on other nights.
If the northern lights boat tour is cancelled you will automatically be booked on the museum tour and then also have a chance to join the boat tour at the next available date (30 day rescheduling period)
Related attractions
Image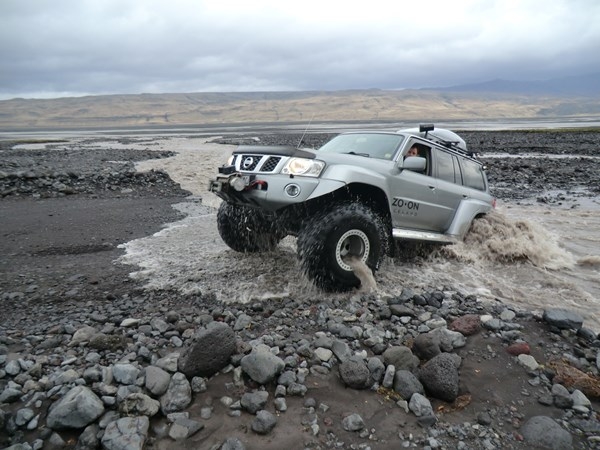 Iceland Rovers
We offer adventures into the fascinating nature of Iceland - we have served thousands of happy customers and helped them explore the natural and unspoiled beauty of Iceland.
Image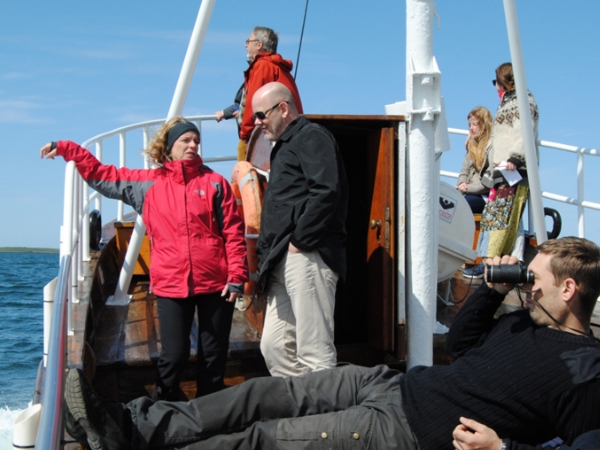 Special Tours
Looking for authentic Icelandic experiences? Much like our Viking forefathers, we crave adventures on the open sea. Experience these Wildlife Adventures aboard our luxury vessels!
Image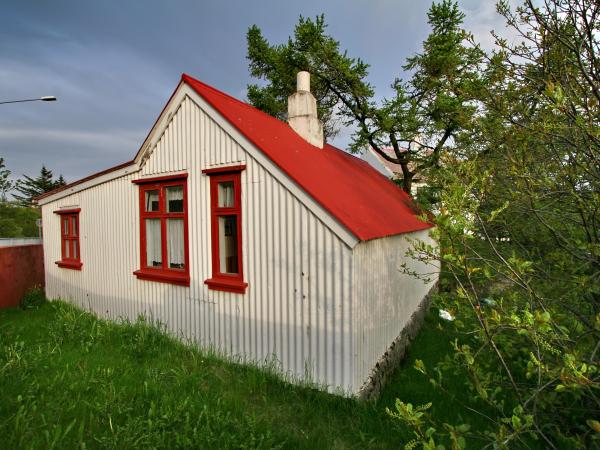 Hidden World Walks
Hafnarfjördur is famous for having one of Iceland's largest settlements of elves, dwarfs and other mystical beings, which (translating from the Icelandic) are collectively called 'Hidden Folk'.
Image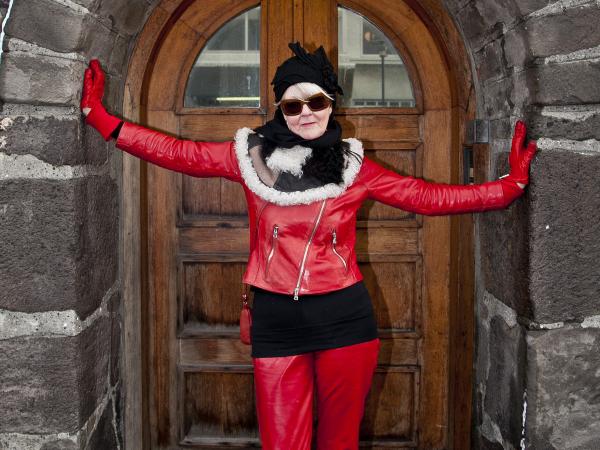 Cultural Companion Birna
Birna's knowledge of the cultural dimensions of both country and people, along with her connections to the very hub of downtown Reykjavík make her the perfect companion.