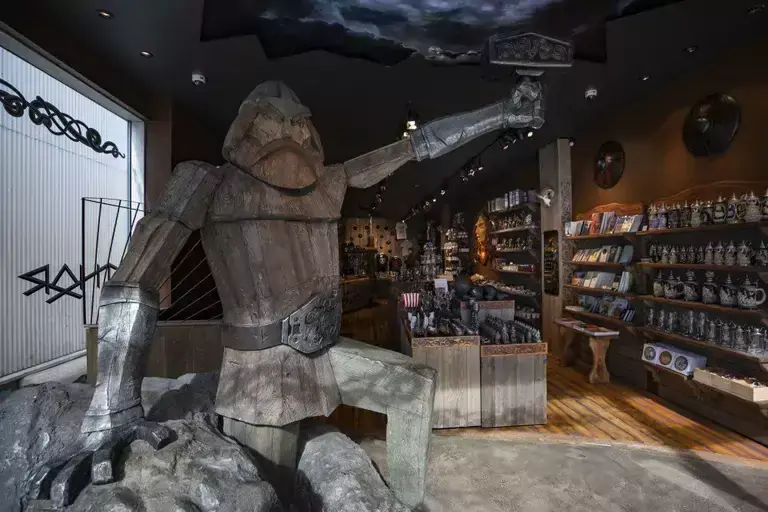 THOR
Laugavegur 7, Reykjavík 101, 5196091
Opening Hours:
Mon - Sun: 10.00am - 6.00pm
Website: https://www.facebook.com/thorrvk
Email: thor7@puffin.is
Norse mythology and viking-inspired store in downtown Reykjavik.
Thor is an impressive Norse mythology souvenir shop offering a broad selection of Icelandic souvenirs and memorabilia.
Find the holiday gifts for everyone or select a special memento of your day to bring back home from Iceland.
Ranging from small keepsake such as keychains and magnets, t-shirts and clothing to sweets and culinary treats, we provide gift ware to suit every taste.
Thor is an absolute heaven for mythology fans, and walking inside the shop is already an experience in itself.
What a great way to delve into the realms of Norse mythology with a couple of enthusiastic friends and remember your trip to Iceland forever!