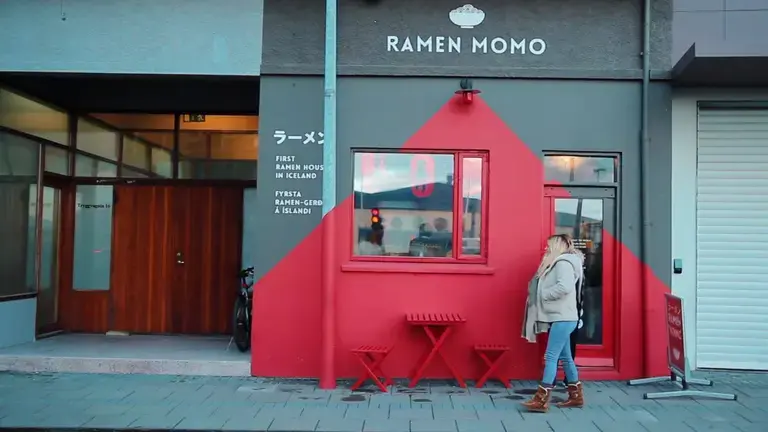 Ramen Momo
Tryggvagata 16, Reykjavík 101, 765 6540
Opening Hours:
Mon - Thu: 11.30am - 9.00pm
Fri: 11.30am - 9.30pm
Sat: 12.00pm - 9.30pm
Website: www.ramenmomo.is
Email: himalayaehf1@gmail.com
Established by ramen chef and founder Kunsang Tsering and his wife Erna Pétursdóttir in 2014 with the opening of Ramen Momo (2014) and Ramen Lab Reykjavík (2017).
Ramen Momo is the only ramen station in Iceland and the first noodle bar to produce organic fresh noodles. The aim of the restaurant is to support the local market therefore most of the ingredients used at the restaurant are made in Iceland.
Ramen Momo also aims to be sustainable and responsible with the environment, offering our customers a discount if bringing their own container.