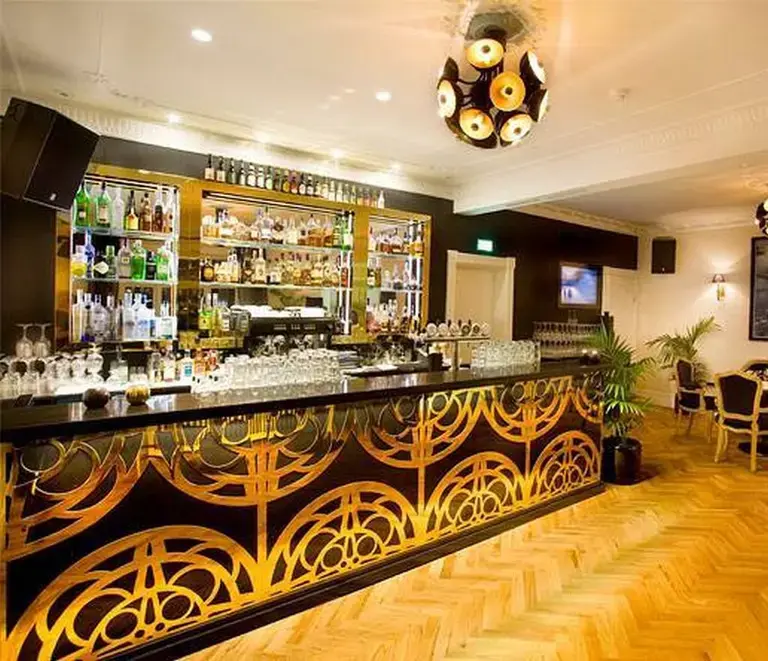 Petersen suite
Ingólfsstræti 2, Reykjavík 101, 5634000
Website: www.gamlabio.is
Email: gamlabio@gamlabio.is
Peter Petersen had Gamla bíó built for his cinema operation in 1926 and at the same time an apartment for himself on the third floor of the building. This cinema director's apartment has now been converted into a unique viewing bar that is open daily for guests and walkers and is also suitable for private events and meetings.
The Petersen Suite can be rented in its entirety for groups of up to 150 people and also single spaces within it. The opera room seats 20-30 people, the cinema room 30-40 people and the cinema room (glass hall) about 50 people.
Please send us a line to gamlabio@gamlabio.is for more information and offers for groups.