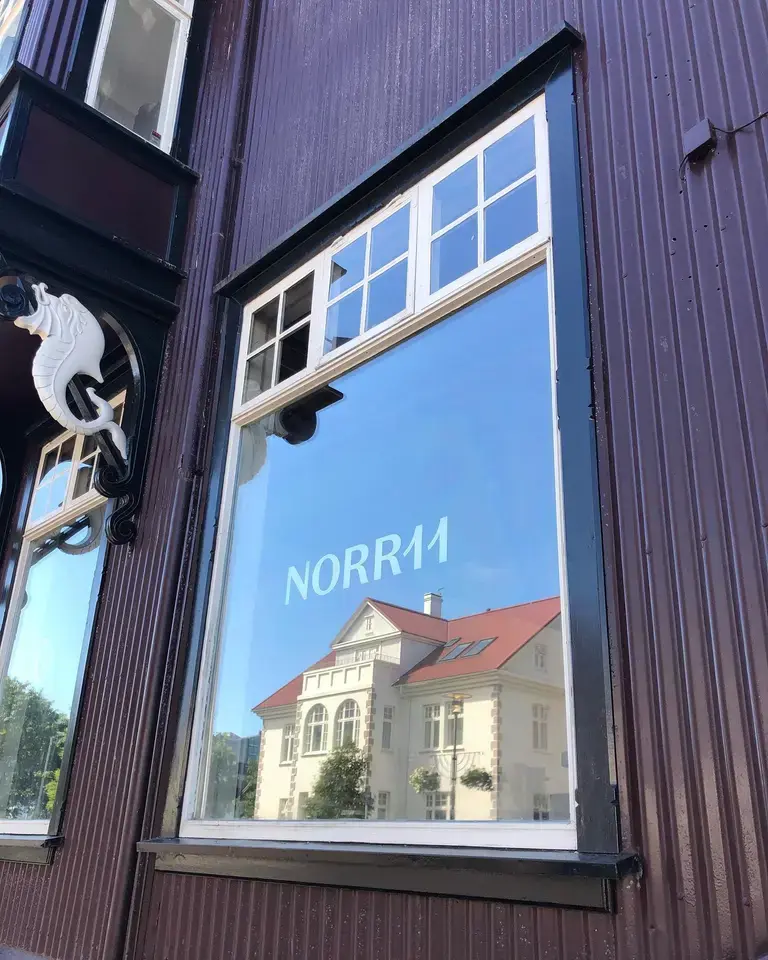 NORR11 - Exhibition space
Hverfisgata 18, Reykjavík 101, 454 1111
Opening Hours:
Mon - Fri: 11.00am - 6.00pm
Sat: 12.00pm - 5.00pm
Website: www.norr11.is
Email: norr11@norr11.is
Our exhibition space is located at Hverfisgata 18 in a beautiful old building, directly opposite the National Theater. The space is bright and the goal is for our guests to feel like they could be at home or in a cozy place somewhere in the world. The space changes rapidly and we carefully choose what we want to show at any given time, but our product range covers considerably more products than are on display at any given time.
From the exhibition space, there is an entrance to the café and wine bar Mikka Ref in the western part of the building.
In collaboration with Listval, we show works by emerging Icelandic artists mixed with design products.
The exhibition space is open every weekday from 11-18 and on Saturdays from 12-17, but we also offer to book visits outside opening hours.