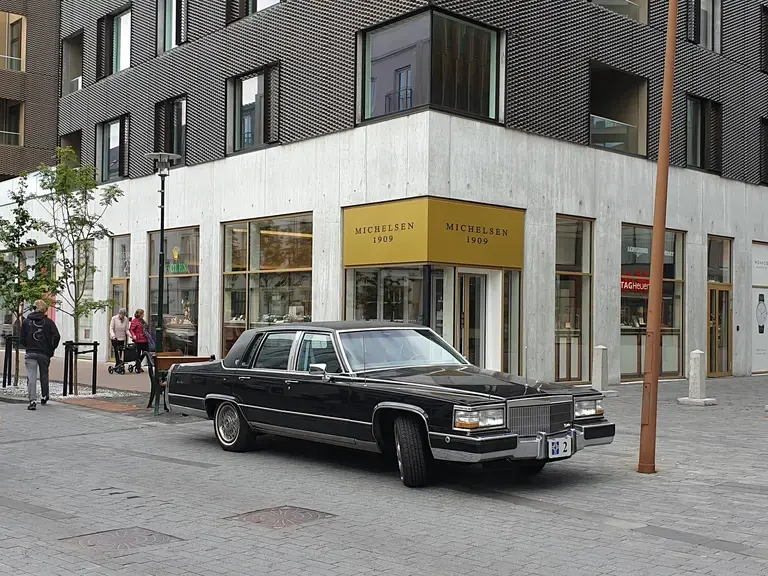 Michelsen 1909
Tryggvagata 25, Reykjavík 101, +354 5111900
Opening Hours:
Mon - Fri: 10.00am - 6.00pm
Sat: 11.00am - 5.00pm
Website: https://michelsen.is/
Email: info@michelsen.is
Michelsen's watchmaking company has its roots in the arrival of King Frederik VIII of Denmark to Iceland in 1907. The king's entourage included Jörgen Frank Michelsen, a young watchmaker from Horsens in Denmark, who considered Iceland to be an excellent country to work in watchmaking. For the first two years he worked for Jóhannes Norðfjörð, a watchmaker in Sauðárkrókur, but on 1 July 1909, he established a shop and a watchmaking workshop under the name J. Fr. Michelsen - Watches & Jewelry.
From the very beginning, the hallmark of the Michelsen watchmakers has been the quality of workmanship, progress and professionalism that has been passed down from generation to generation, generation after generation. For over 110 years, Michelsen watchmakers have sold and serviced many of the world's most famous watches.
Michelsen watchmakers have been trusted with high-quality watches from all over the world and their reputation has spread far and wide. 110 years show this and prove that Icelanders have trusted the Michelsen watchmakers and will be able to do so for many years to come, as the knowledge and experience are still there within the company because now the fourth generation of Michelsen watchmakers has also completed watchmaking studies.
The company continues to operate on the same ID number and is owned by the same family, but Michelsen ehf has always been owned by the same family and is on solid ground as never before.