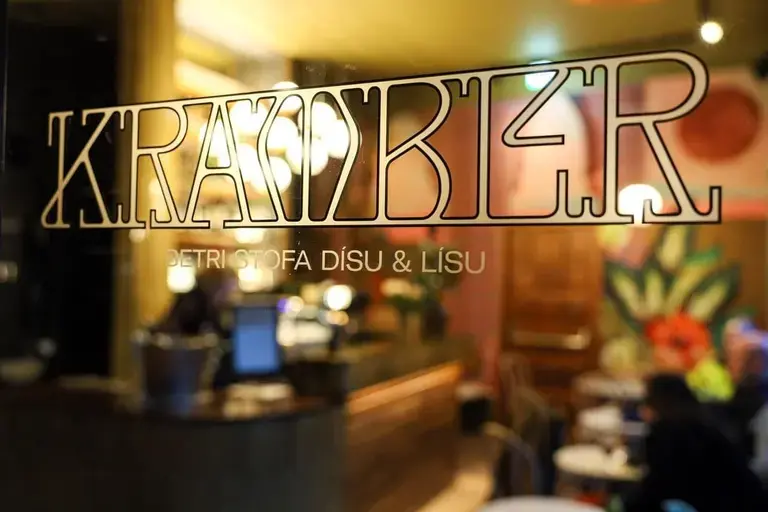 Kramber
Skólavörðustígur 12, Reykjavík 101, 8697020
Opening Hours:
Mon - Thu: 2.00pm - 11.00pm
Fri - Sun: 12.00pm - 11.00pm
Website: https://www.facebook.com/Skolavordustigur/
Email: -
Kramber Dísa and Lísa's better room is a cafe and wine bar in a great location in the centre of Reykjavík, located on the corner of Skólavörðustígur and Bergstaðastræti.
Kramber is both cafe and a wine bar and offers good coffee and quality wine, beer, light cocktails and bistro dishes.
We also offer small dishes, toasted sourdough bread with cheese and jam, sandwiches with sardines, capers, roasted lemon and red onion, beef dumplings, vegetable dumplings, soups with otherwise gluten-free Thai curry sweet potato soup, beef fillet, Champignon à la creme, diced tomatoes and red onions, to name a few to name one.