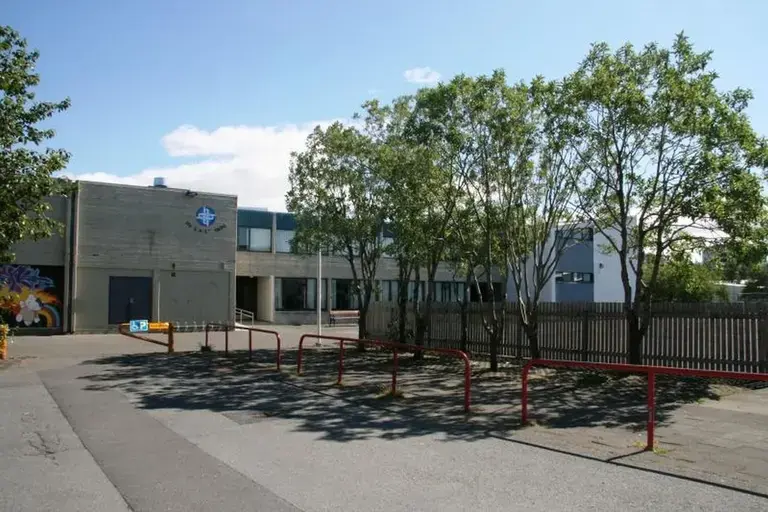 Krakkakot
Stóragerði 17, Reykjavík 108, 6647670
Opening Hours:
Mon - Fri: 1.40pm - 5.00pm
Website: https://kringlumyri.is/fristundaheimili-6-9-ara/krakkakot-2/
Email: krakkakot@rvkfri.is
Krakkakot is a leisure centre for children in grades 1-4. in Hvassaleitisskóli. It is located inside the school on the lower floor of the right wing.
The director is Jenný Huyen Andradóttir. Her number is 664-7616 and it is best to call before noon to discuss children's issues.
The assistant director is Gunnar Óli Markússon.
The art phone is always in the hands of a certain employee every day. He keeps track of all the information regarding the children that day. The employee is located in the corridor by the selection board and is supposed to welcome everyone who comes.
The leisure centre Krakkakot is one of eight leisure centres that belong to Kringlumýri, which is the leisure centre of Laugardal, Háaleitis and Bústaðahverfi. Kringlumýri also manages the operation of five community centres and leisure activities for the disabled. You can view the websites of all these workplaces through Kringlumýr's website.
Registration and change of presence in the after-hours home take place in Vala's free time.
When there is a weekday school holiday, Krakkakot is generally open from 8:00 a.m. to 5:00 p.m. It is also advertised separately for the registration of the children who intend to use that service and an extra charge is made for accommodation from 8:00-13:30. Long days are registered through Väla free time.