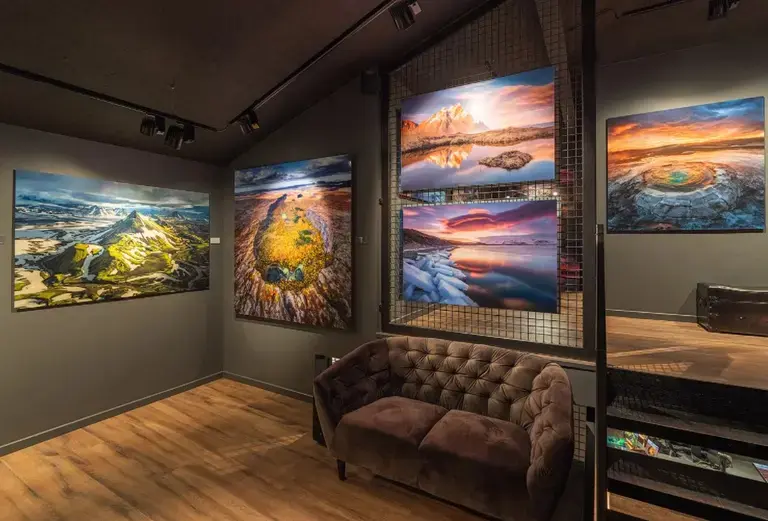 iurie | fine art
Skólavörðustígur 6, Reykjavík 101, 7752800
Opening Hours:
Mon - Sun: 11.00am - 6.30pm
Website: www.iuriefineart.com
Email: info@iuriefineart.com
The iurie | fine art gallery supports the preservation of Iceland's landscapes by encouraging the appreciation and understanding of nature through direct engagement with original fine art photographs. Its celebration of the country's magnificent natural wonders provides inspiration and entertainment to the public while being accessible to all.
In a society that is responsive to the issues of global warming, this gallery seeks to build a place where people can come to discover the beauty of Iceland and the impact of climate change upon the environment. By learning about how human activities contribute to and affect the health of our planet, it is hoped that a dialogue will be created which serves to enhance critical thinking around the power of photography as an art.
Fine art photographic works within this gallery are carefully chosen based upon their aesthetic ability to bring a sense of joy and wonder to both viewers and buyers alike. Cultural and historical significance is also taken into account when deciding whether a particular piece will be displayed, in order to ascertain whether the importance of its meaning remains true to the gallery's concept. The intriguing juxtaposition between new and older work serves to highlight the changing Icelandic landscape as the years pass by and anthropogenic impact is observed.