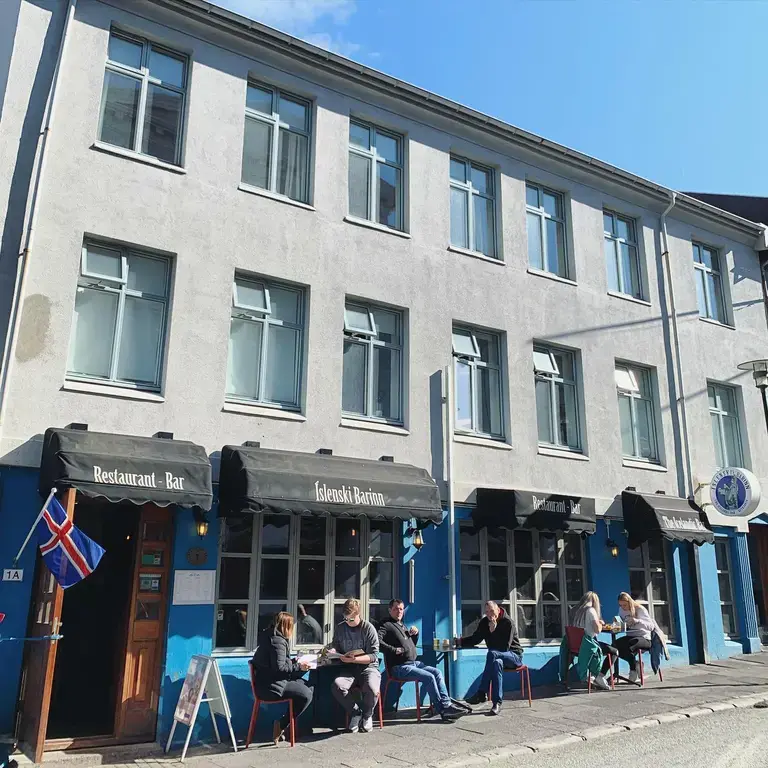 Íslenski barinn
Ingólfsstræti 1, Reykjavík 101, 5176767
Opening Hours:
Mon: 11.00am - 1.00am
Tue - Thu: 11.30am - 1.00am
Fri - Sat: 11.30am - 3.00am
Sun: 11.30am - 1.00am
Website: www.islenskibarinn.is
Email: postur@islenskibarinn.is
On January 22nd, 2009, The Icelandic Bar was conceived, more precisely the idea of it, and only a few days later the bar had taken form. That day was special for the fact that it was when tear gas was used to control the crowd protesting in front of the parliament building only a few steps away. Hundreds fled the gas, seeking shelter at a bar that was about to transform after this day. As staff and guests helped those fleeing the gas, an epiphany struck the bar owner, the place should be a shelter to a shocked nation.
The best things that emerged out of the panic were helpfulness and caring, it was the fake world that collapsed, and what grew out of the ashes was the old way of thinking. Times do change and the Icelandic bar closed down but it never quite went away. Recently the old barkeeper passed the torch on to Veronika, who used to tend the bar at the old place. Veronika reopened in a new location and it wasn't long until the old gang of locals started frequenting there.
The Icelandic Bar is now a place to meet up, rather plan the future than to comfort one another, and start a new era of building up and heading on. We would love to have you with us on our journey forward.