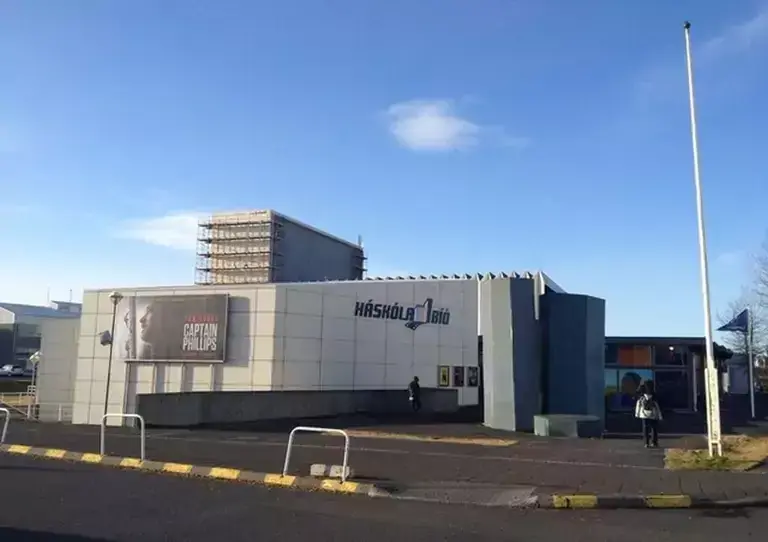 Háskólabíó cinema
Hagatorg 1, Reykjavík 107, 5915145
Website: https://www.smarabio.is/haskolabio
Email: haskolabio@smarabio.is
Háskólabíó began operations in 1961 and initially had one hall in the building, which was welcomed by film-thirsty Icelanders.
On May 1, 2007, Sena took over the operation of film screenings at Háskólabíó. The house underwent major renovations aimed at improving the accessibility and comfort of cinema guests. In addition, the screening equipment was renewed and the cinema is now equipped with high-quality digital screening equipment in all halls.
Háskólabió cinema is a non-stop cinema with a choice of seats.
Háskólabíó is constantly working to make the cinema better and to make all show activities environmentally friendly.
e.g. we are paper tubes, cardboard Nashos packages, we sort all rubbish, etc.
Wheelchair access is available in all halls, but note that the lift to hall 4 accommodates only smaller types of wheelchairs.