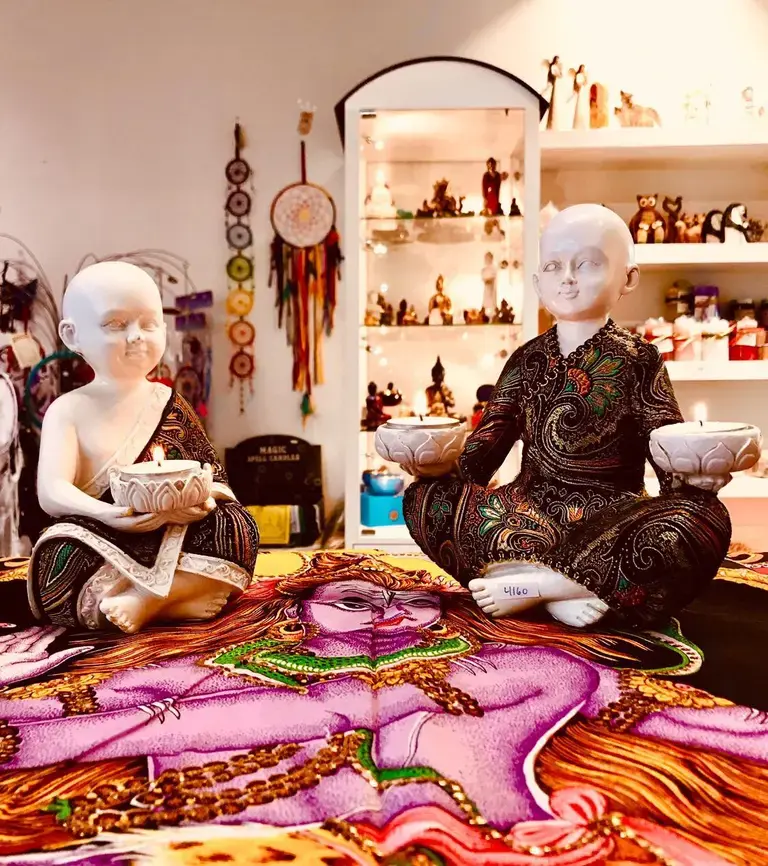 Gjafir Jarðar
Laugavegur 61, Reykjavík 101, 5172774
Opening Hours:
Mon - Fri: 11.00am - 6.00pm
Sat: 1.00pm - 4.00pm
Website: www.gjafirjardar.is
Email: gjafirjardar@gjafirjardar.is
Gjafir Jarðar, or Earth's gifts, is a spiritual store located at Laugavegur 61.
Stones and crystals in all shapes and sizes have a big place in the store as they help to maintain beautiful energy in the area, but not a day goes by that we hear from customers who come in and say how wonderful and relaxed it is in the store. Many people say that crystals are the Earth's energy sources, as they have been used throughout the ages for healing and energy increase / equalization. The beauty of crystals and stones is infinite and each one has its own characteristics and soul. Stones and crystals are Mother Earth's gifts to us who live on Earth.
The product range is diverse and includes many types of stones and crystals, jewelry, incense, relaxing music, meditation CDs, books, tarot cards, angels and goddess cards from Doreen Virtue, stone lamp, stone candlestick, stone / flower drops and much more.