Reykjavík City is a hotbed of activity all year round, with a remarkable number of annual festivals and seasonal events attracting countless festival goers and media attention from around the world.
Compiled below are various annual events.
Image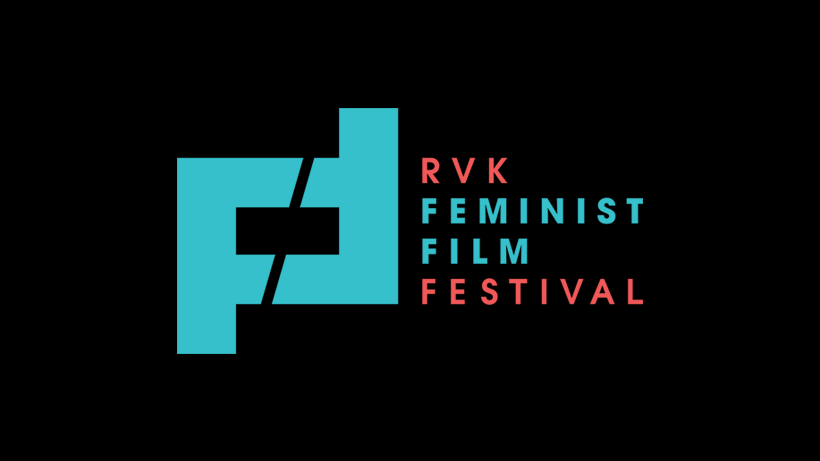 RVK Feminist Film Festival
No date yet for 2021
RVK Feminist Film Festival has a simple aim, strengthen female film directors and equalize gender deficit in the film business all over the world.
Image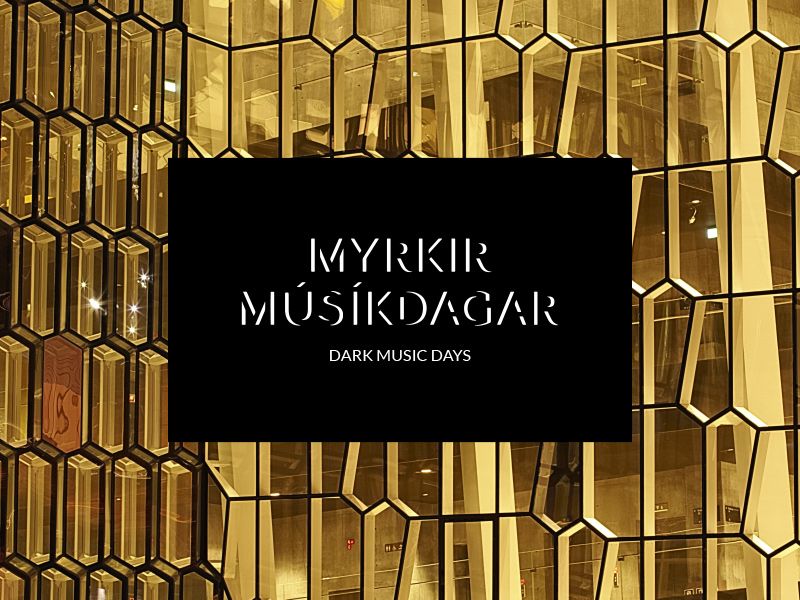 Dark Music Days
No date yet for 2021
Dark Music Days is a festival of contemporary and new music which takes place during the darkest period of the Icelandic winter at the concert hall Harpa.
Image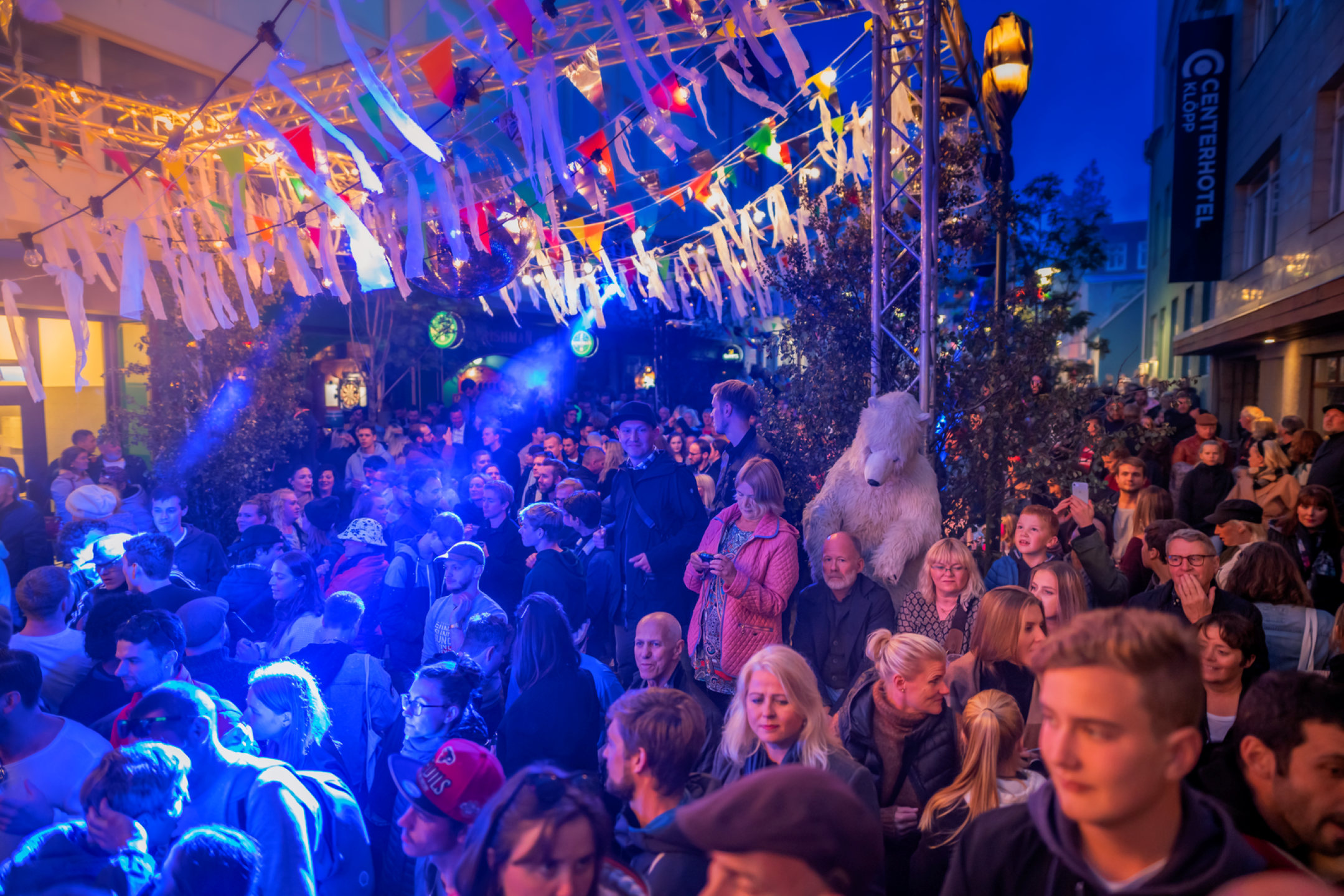 Winter Lights Festival
No date yet for 2021
The long winter days of darkness in Reykjavík will be illuminated magnificently at the city's next annual Winter Lights Festival.
Image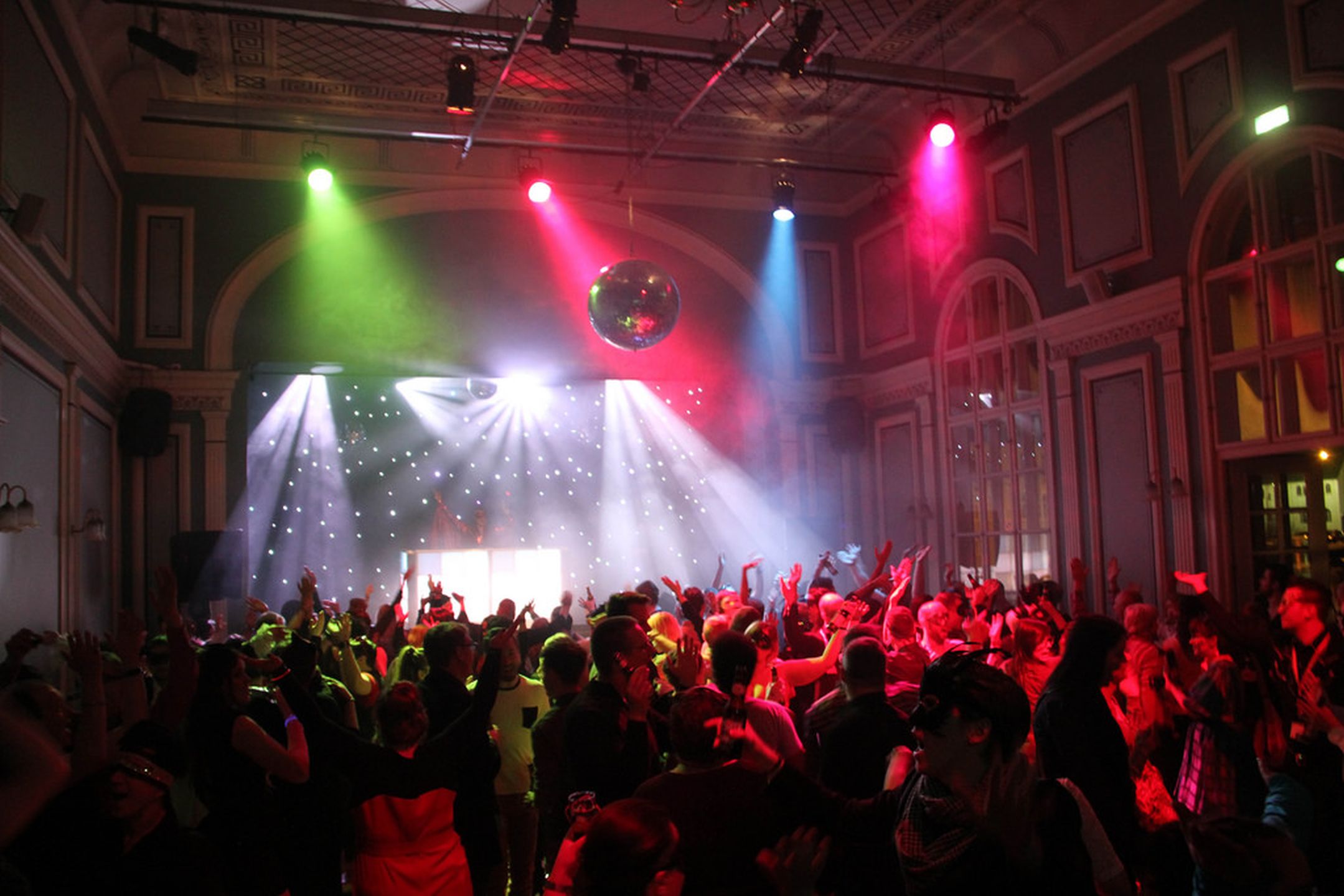 Rainbow Reykjavík Winter Pride
No date yet for 2021
Amazing nature, nightlife and northern lights in fantastic international and local company.
Image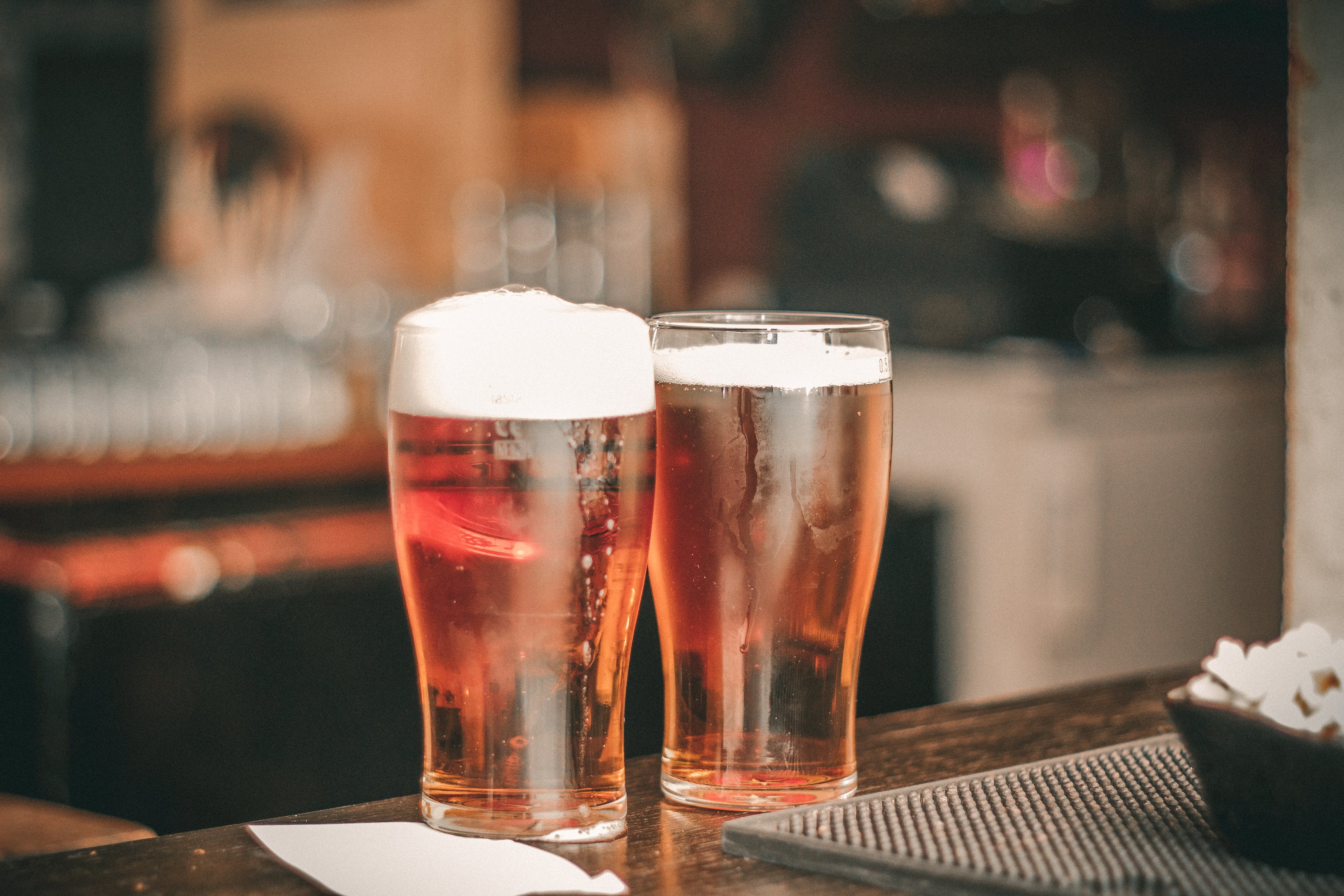 The Annual Icelandic Beer Festival
1. March every year
The Icelandic Annual Beer Festival is an annual celebration of beer freedom with a four day festival starring the best of the Icelandic beer trade along with selected international ones.
Image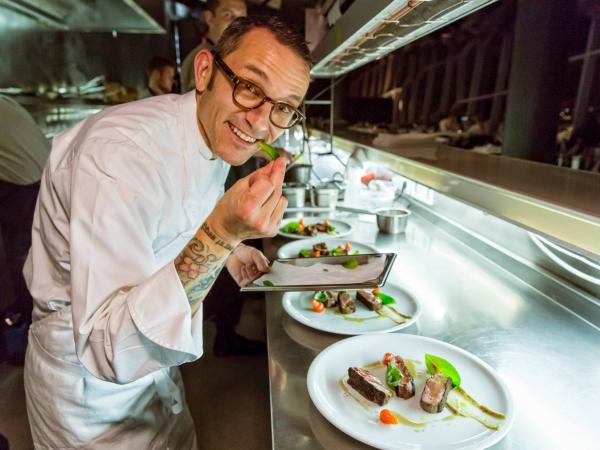 Food and Fun Festival
No date yet for 2021
With extraordinary culinary talent, a selection of quality Icelandic ingredients combined with countless adventures and the chance to experience Reykjavík's world famous nightlife, the Food and Fun festival mixes a variety of exciting elements to create the ultimate recipe for fun.
Image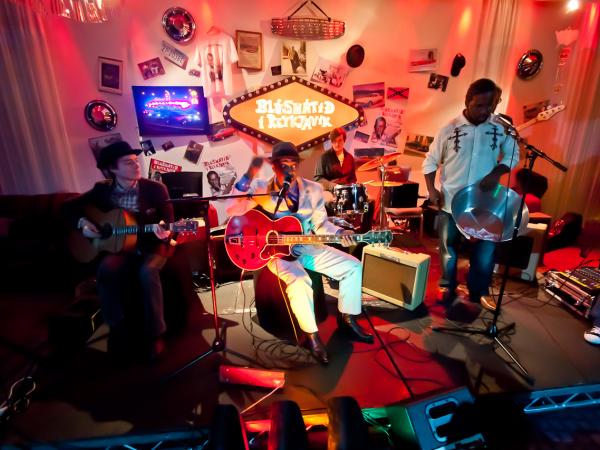 Reykjavík Blues Festival
4. - 9. April 2020
Watch blues artists from Europe, Iceland and North America perform together in some of the most unique jam sessions in the Northern Hemisphere.
Image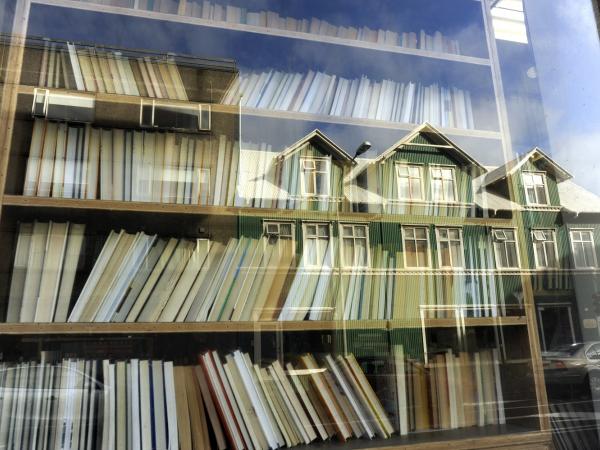 Reykjavík International Literary Festival
21.-24. Apr 2021
This biannual festival has been held since 1985 and is one of the most important literary festivals in Europe. Meet authors, attend readings and seminars or dance with your favourite author at the Literary Ball!
Image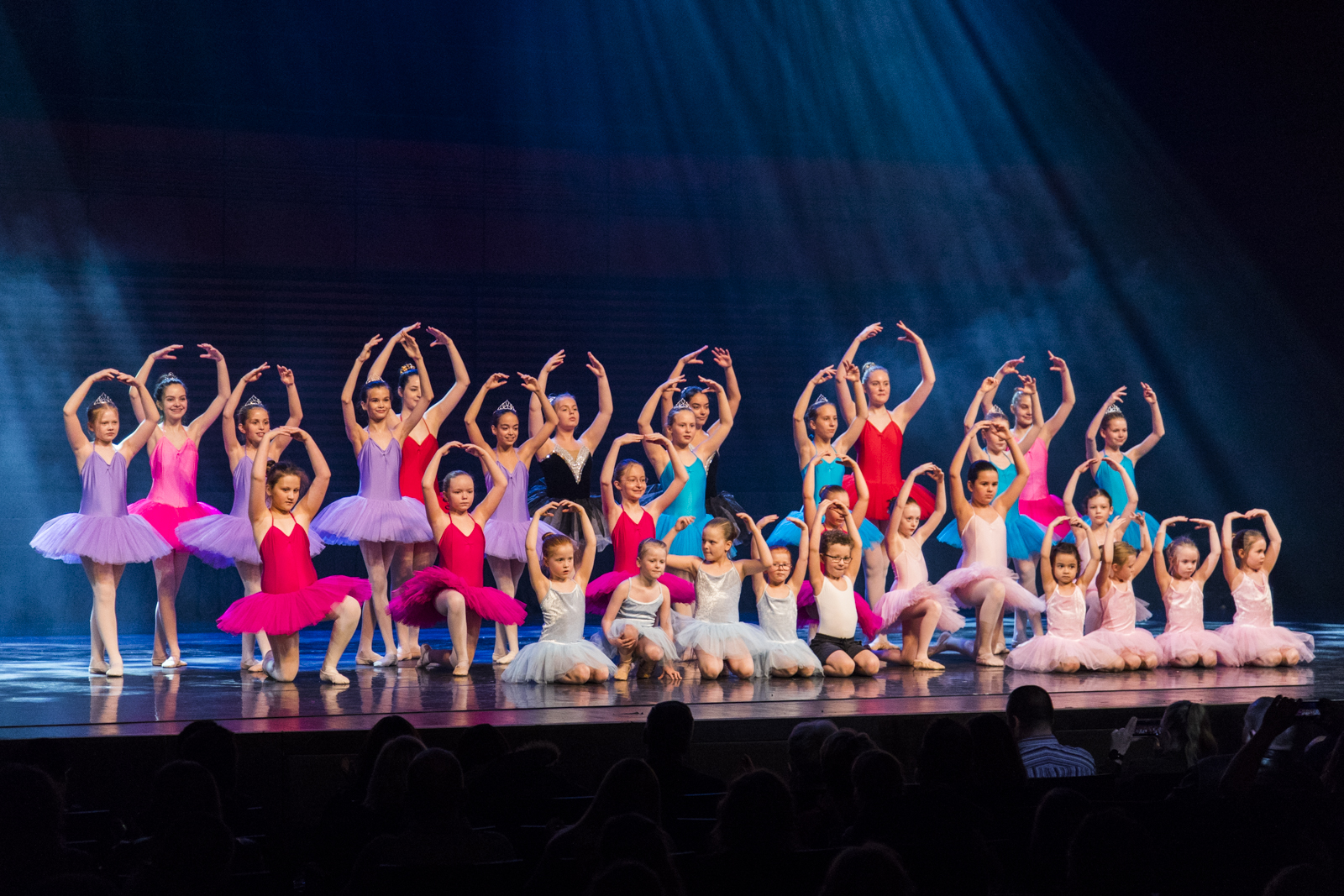 Reykjavík Children's Culture Festival
21.-26. April 2020
Children's culture, culture for children and culture with children, these are the three main aspects of the Reykjavík Children's Culture Festival: a week-long arts and culture festival dedicated to children and youth.
Image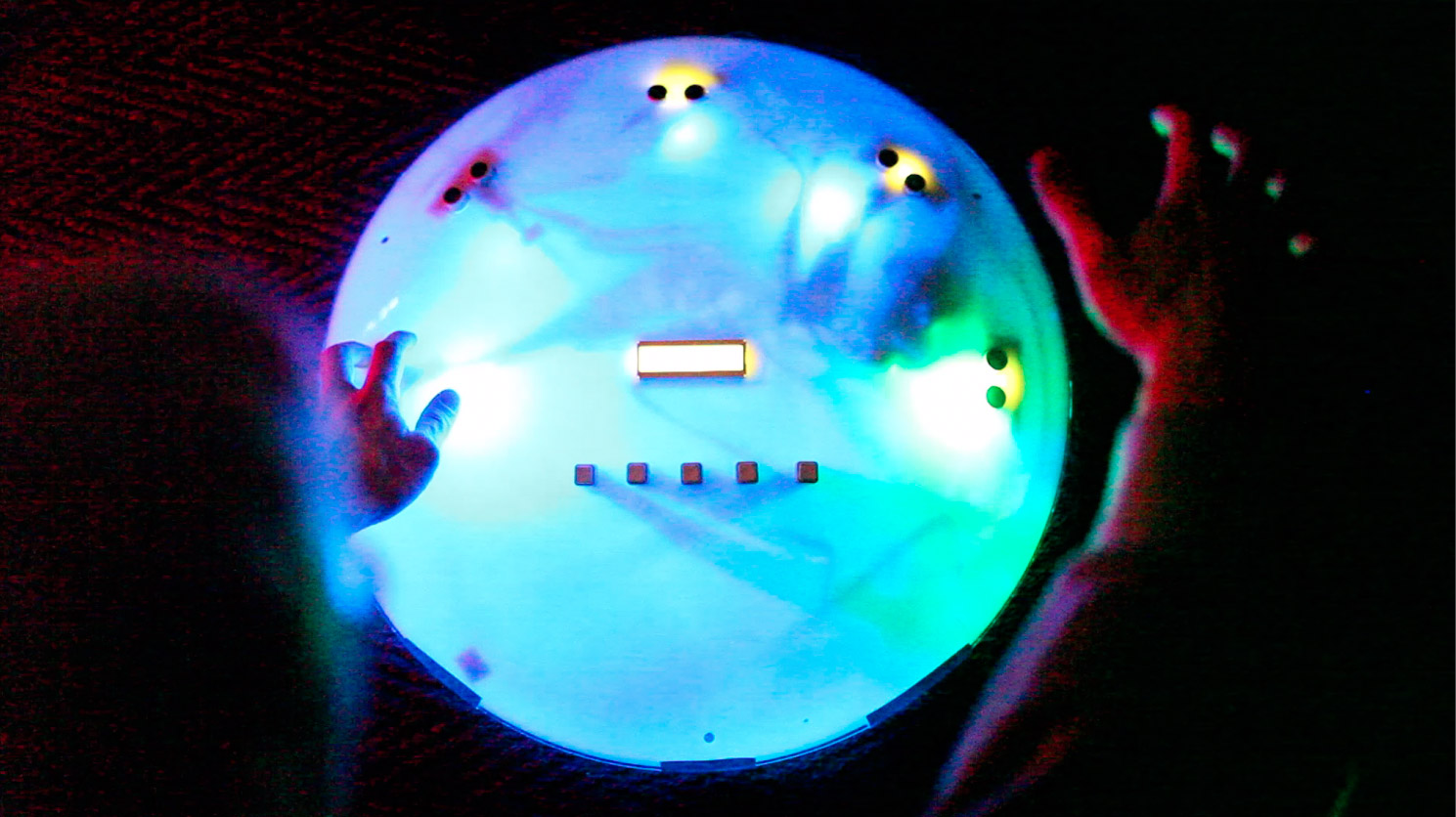 Raflost Festival of Electronic Arts
21.-24. May 2020
RAFLOST electronic art festival is an annual boost to the grass root of Icelandic electronic arts.
Image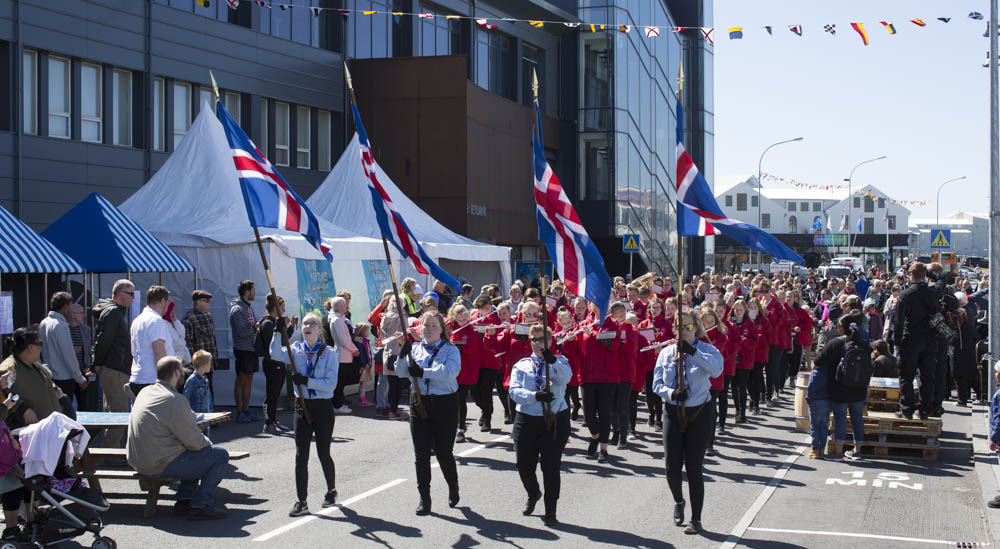 Festival of the Sea
06.-07. June 2020
One of the main goals is that families can come to the Old Harbour, and have a fun day with all kinds of events with reference to the sea and its surroundings, without cost. Everything that the festival offers is free of charge. Sailing´s, entertainment, food taste, playgrounds, competition´s etc.
Image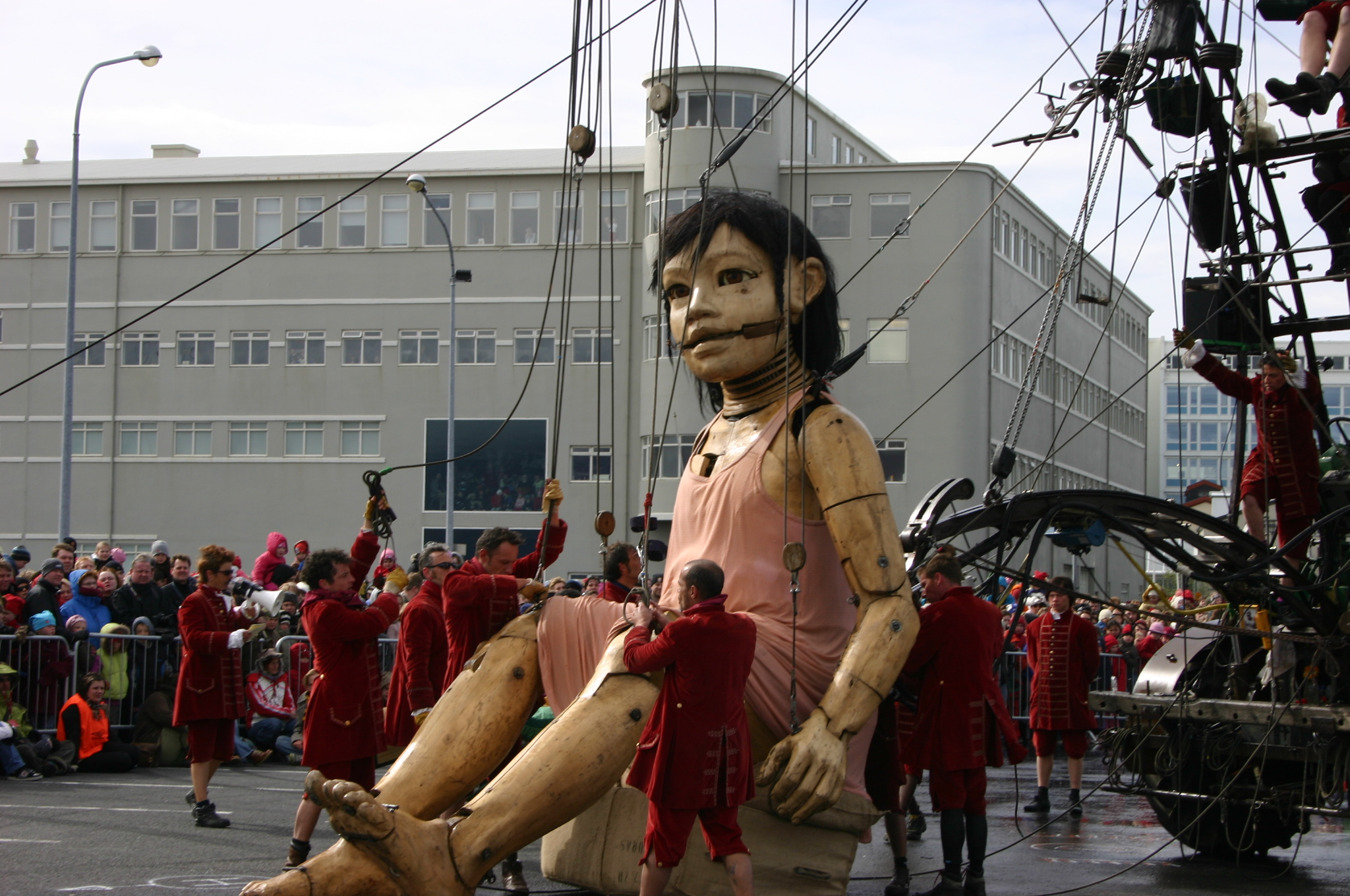 Reykjavík Arts Festival
6.-21. June 2020
The Reykjavik Arts Festival is a biennial multidisciplinary festival with a special focus on new commissions and the creative intersection of the arts.
Image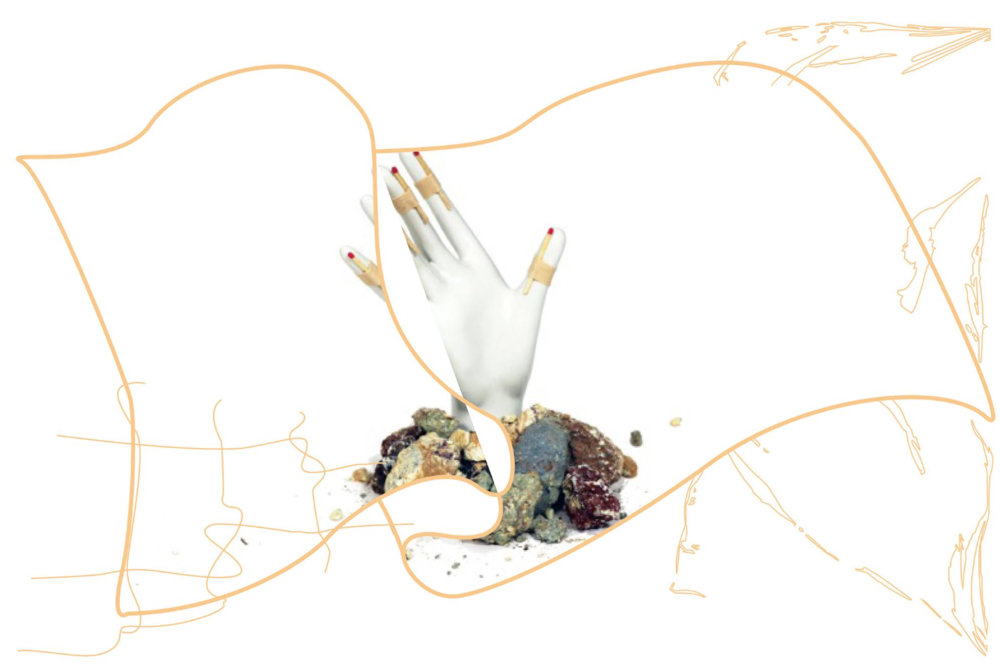 Cycle - Music and Art Festival
16.-17. June 2020
Cycle Music and Art Festival is sprung out of the mere interest of creating a platform where experimental music and visual art are given an opportunity to engage in dialogue and experiments.
Image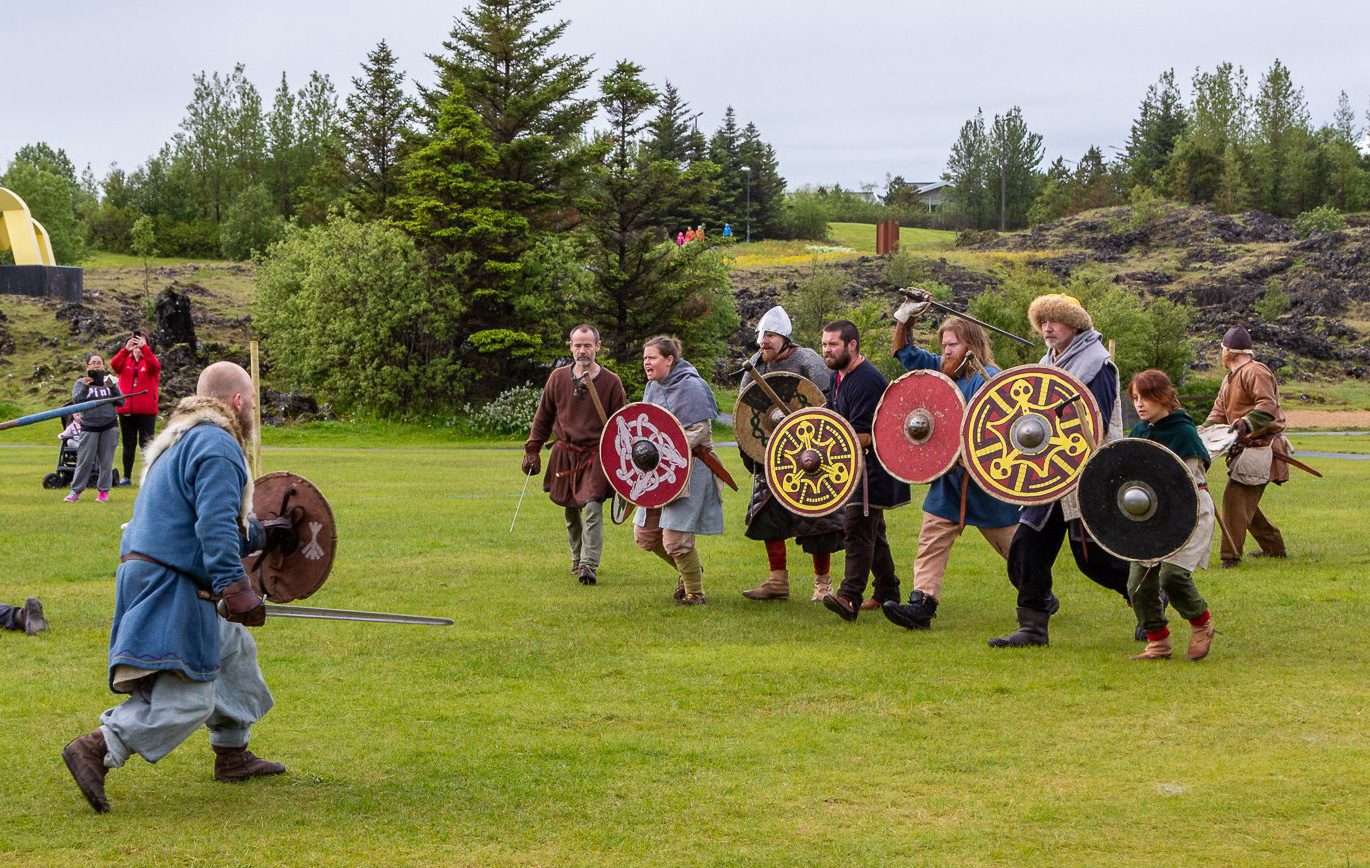 Viking Festival Hafnarfjörður
16.-21. Jun 2020
Hafnarfjörður town hosts the annual Viking Festival, which is the oldest and biggest festival of its kind in Iceland. Visiting this festival will make you feel like you have been transferred back in time a thousand years or so.
Image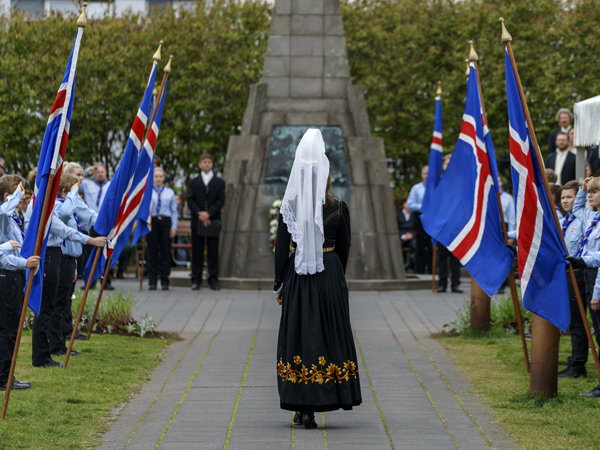 National Day of Iceland
17. June

The Icelandic National Day celebrations in Reykjavík take place annually in the city centre on June 17th from 10:00 in the morning until 19:00.
Image

Design March
24.-28. June 2020
Design March showcases the best creations straight from the Icelandic design scene, with fresh, exciting, exotic and under the radar treasures. The scene is small and intimate, which means you'll get the chance to meet all the stars of local design.
Image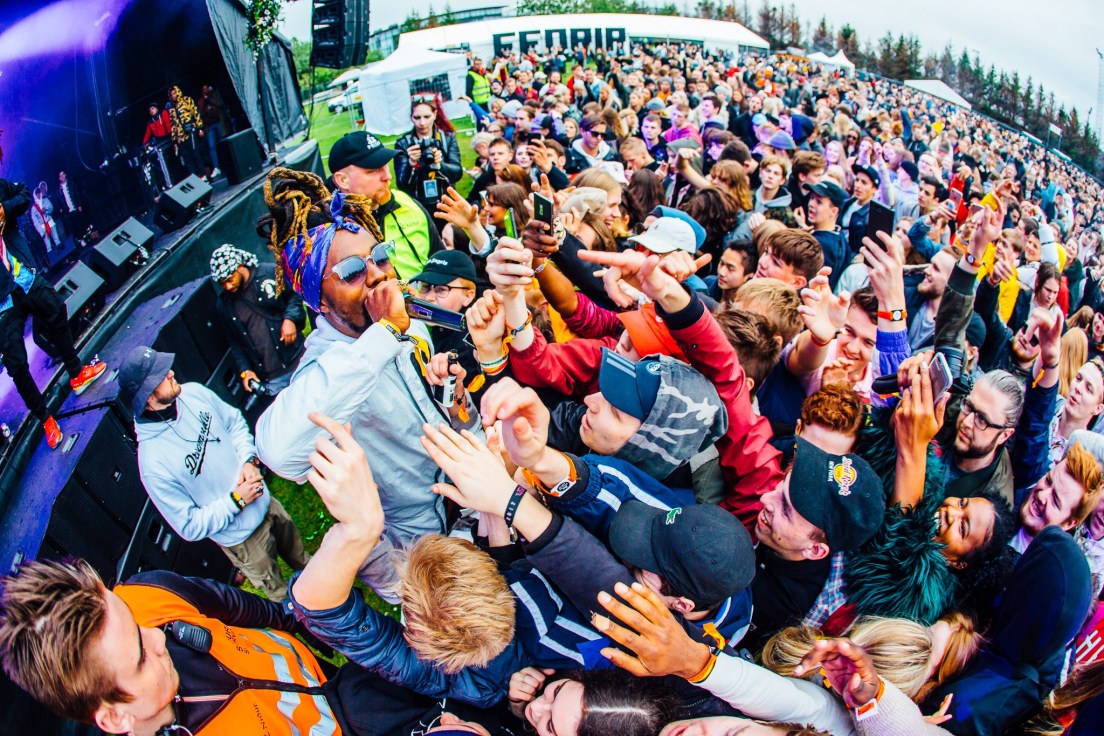 Secret Solstice Festival
26.-28. June 2020
The Secret Solstice Festival takes place over the summer solstice during the brightest part of the year, and is establishing itself as a major event in Icelandic music. 100-150 acts perform at the festival each year from a variety of genres, both domestic and foreign, established and up-and-coming.

Image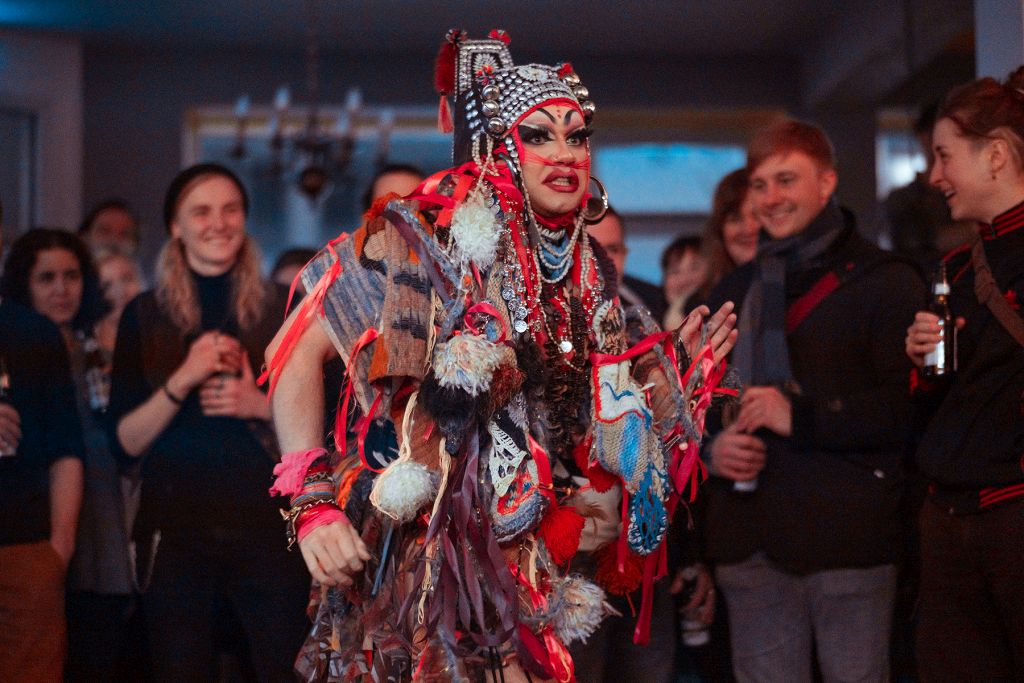 Reykjavík Fringe Festival
04.-12 July 2020
A celebration of all art forms, new and old artists on the fringe. Local and international artists perform all over the city at the height of summer presenting a variety of theatre, dance, circus, comedy, poetry, drag, burlesque, children's shows, magic, new media and more.
Image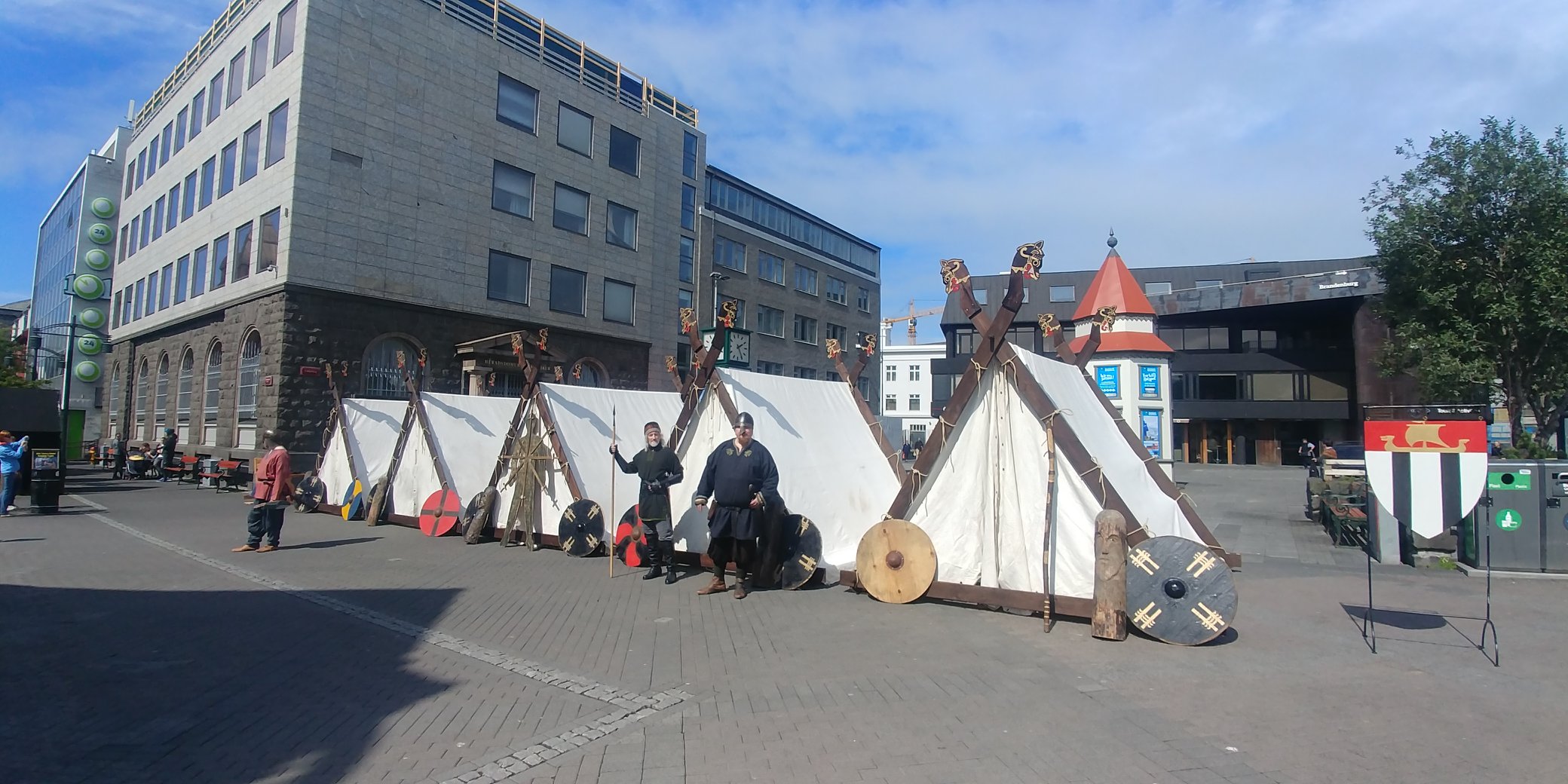 Ingólfshátíð Viking Festival
No date yet for 2020
Vikings and tent camp will be at Austurvöllur between 12.00 and 17.00 everyone is welcome. It is free for everybody. Speak to us and get a glimpse of days long gone. Take a look at our outfits and equipment. There could be some sagas told. This a part of a project called Landnámsmenning 2019 sponsored by the city of Reykjavík.
Image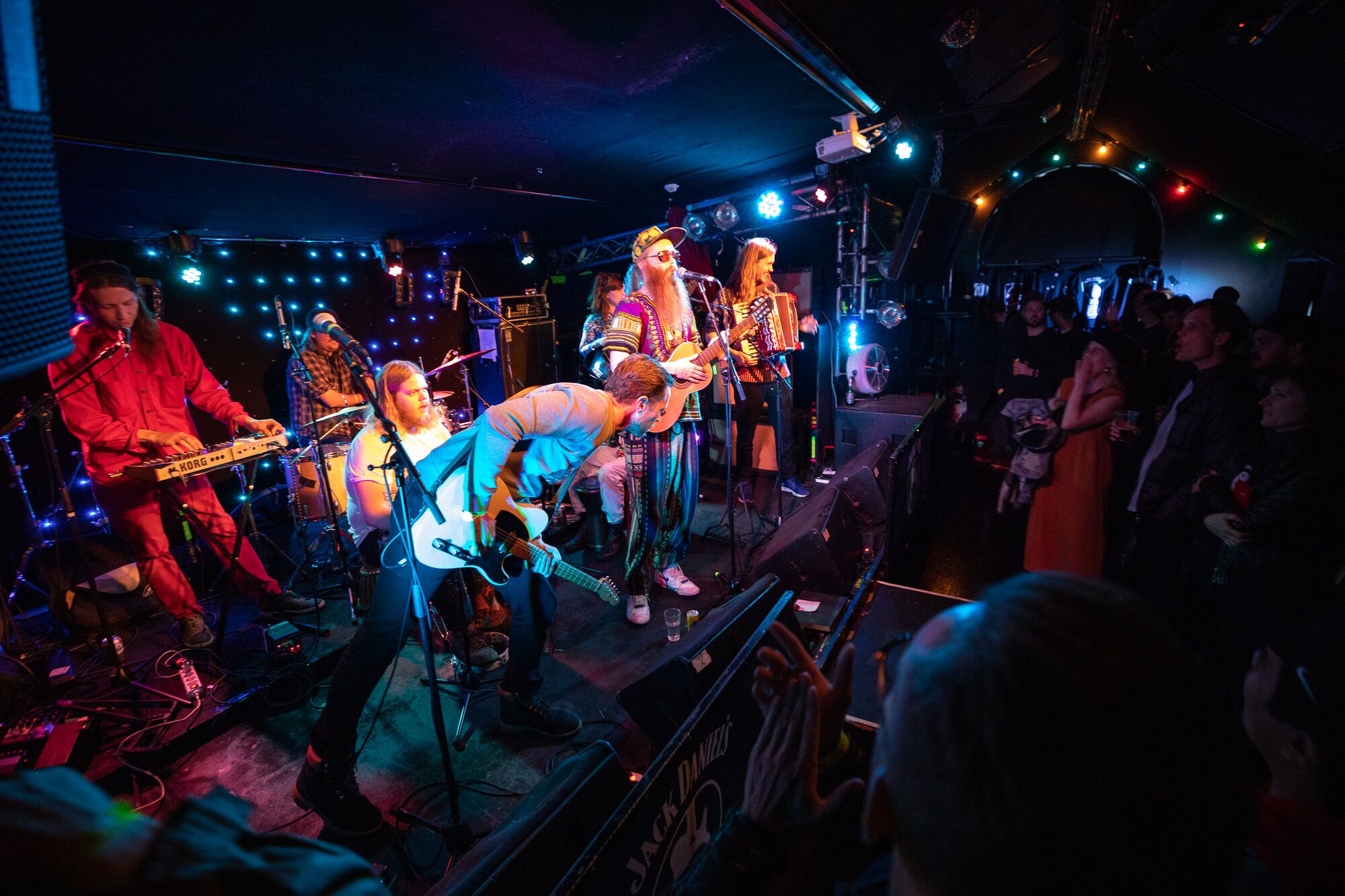 Innipúkinn Music Festival
31. - 2. August 2020
Innipúkinn is a 3-day annual music festival held in Reykjavik, Iceland the first weekend of August.
Image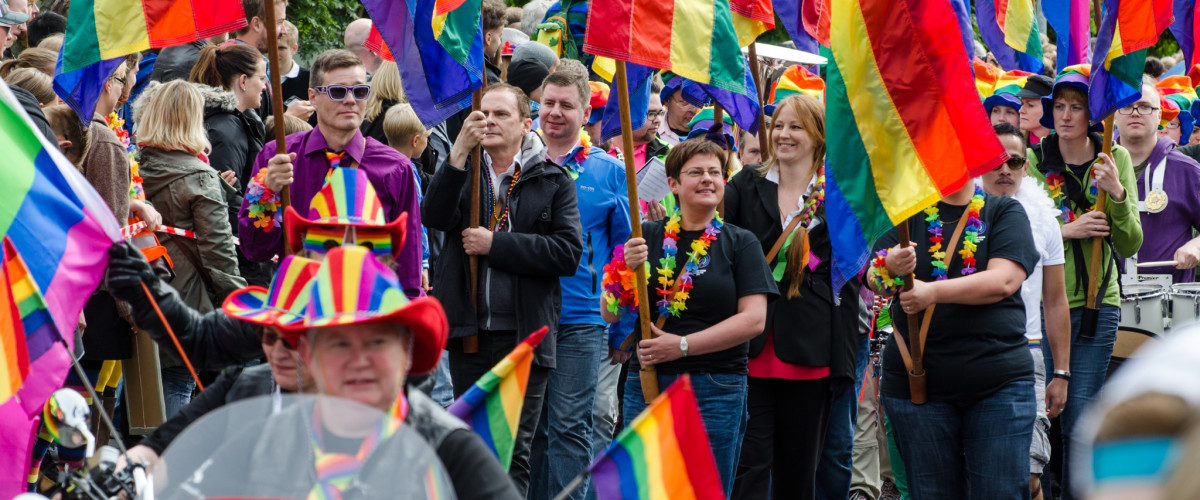 Reykjavík Pride
04.- 09. August 2020
This colourful event brings tens of thousands of people into the city centre every year to show solidarity and to have fun with the LGBTQ community in Reykjavik. People of all genders, friends, relatives, and a fast growing number of tourists, all come together to celebrate and support universal human rights.
Image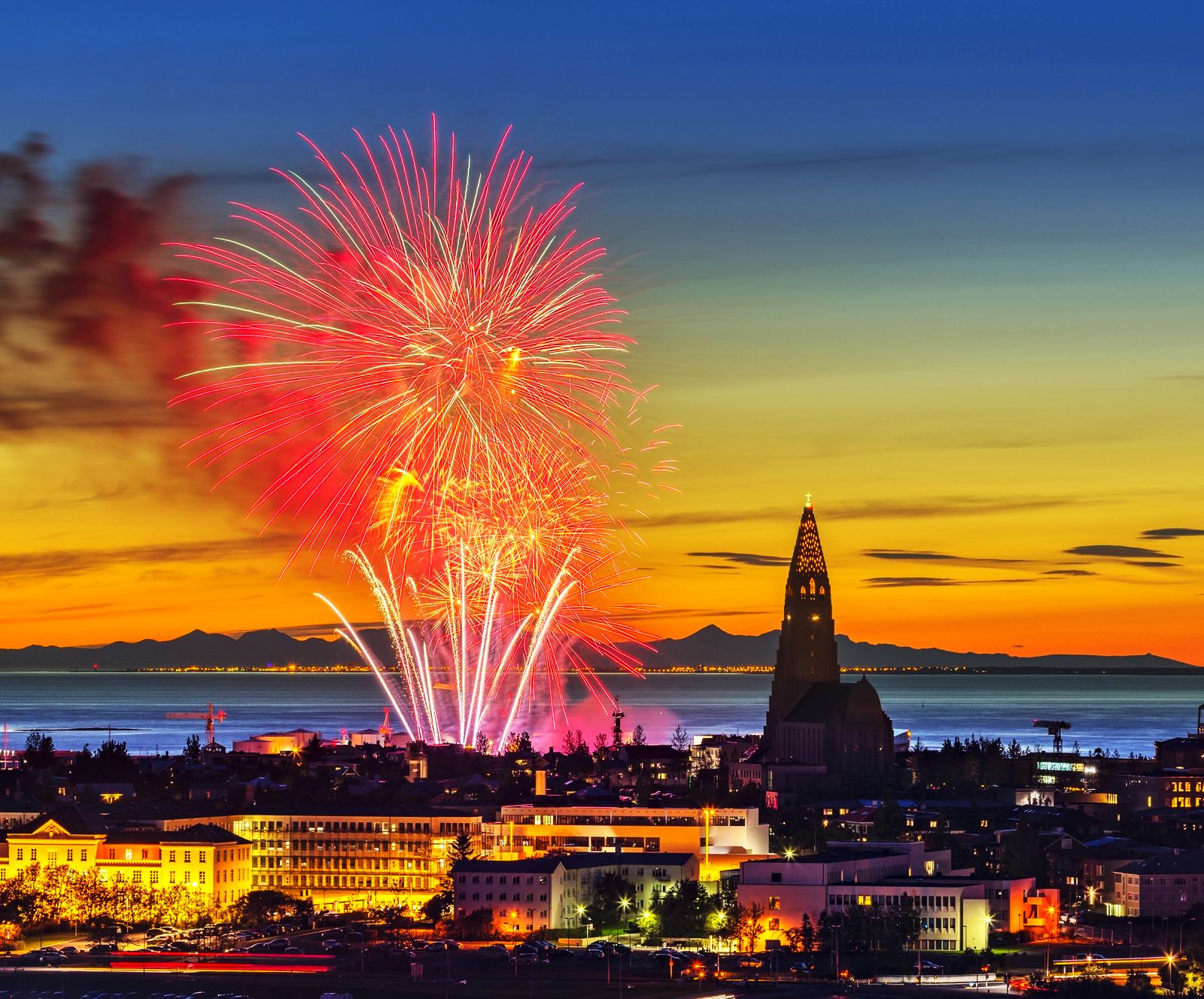 Reykjavík Culture Night
22. August 2020
Culture Night is now a permanent fixture in the annual calendar of events in Reykjavík and marks the start of the city's cultural year, when museums and theatres and other cultural institutions launch their annual programme of events.
Image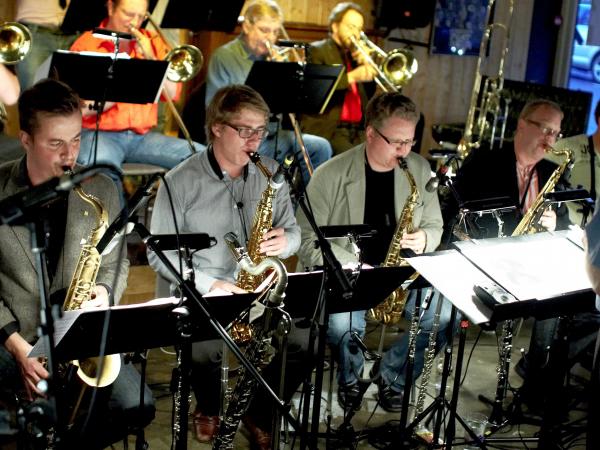 Reykjavik Jazz Festival
29. Aug.- 05. Sep 2020
The festival hosts performances in a variety of styles, from contemporary jazz and the avant-garde to Latin jazz, gospel and big bands. It features many acclaimed international Jazz players as well as Iceland's leading Jazz musicians.
Image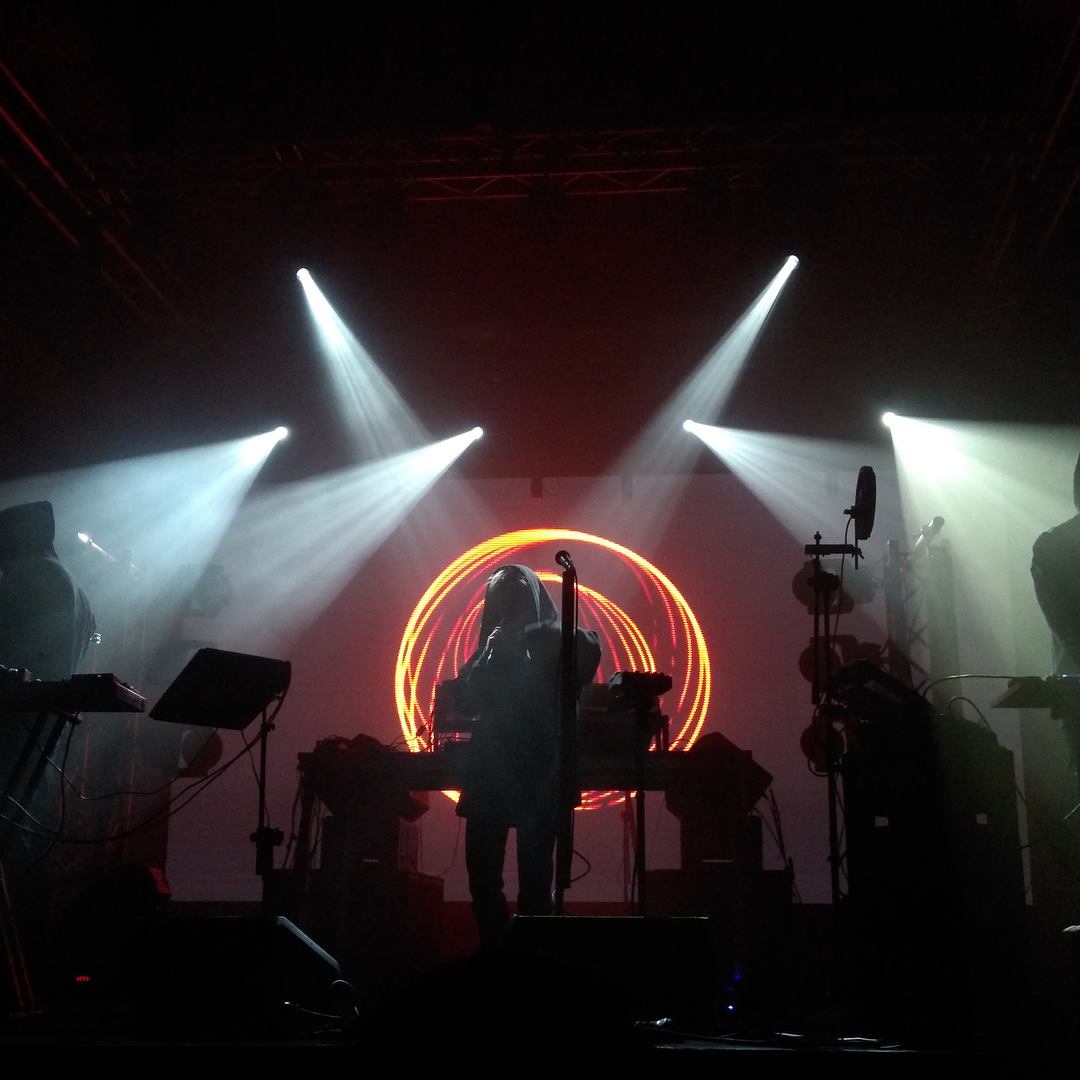 Extreme Chill Festival
10.- 12. Sep 2020
Extreme Chill festival, a yearly festival in Iceland moved now permanently to Reykjavík. Established in 2010, it is Iceland's longest running festival focusing on electronic music and related arts.
Image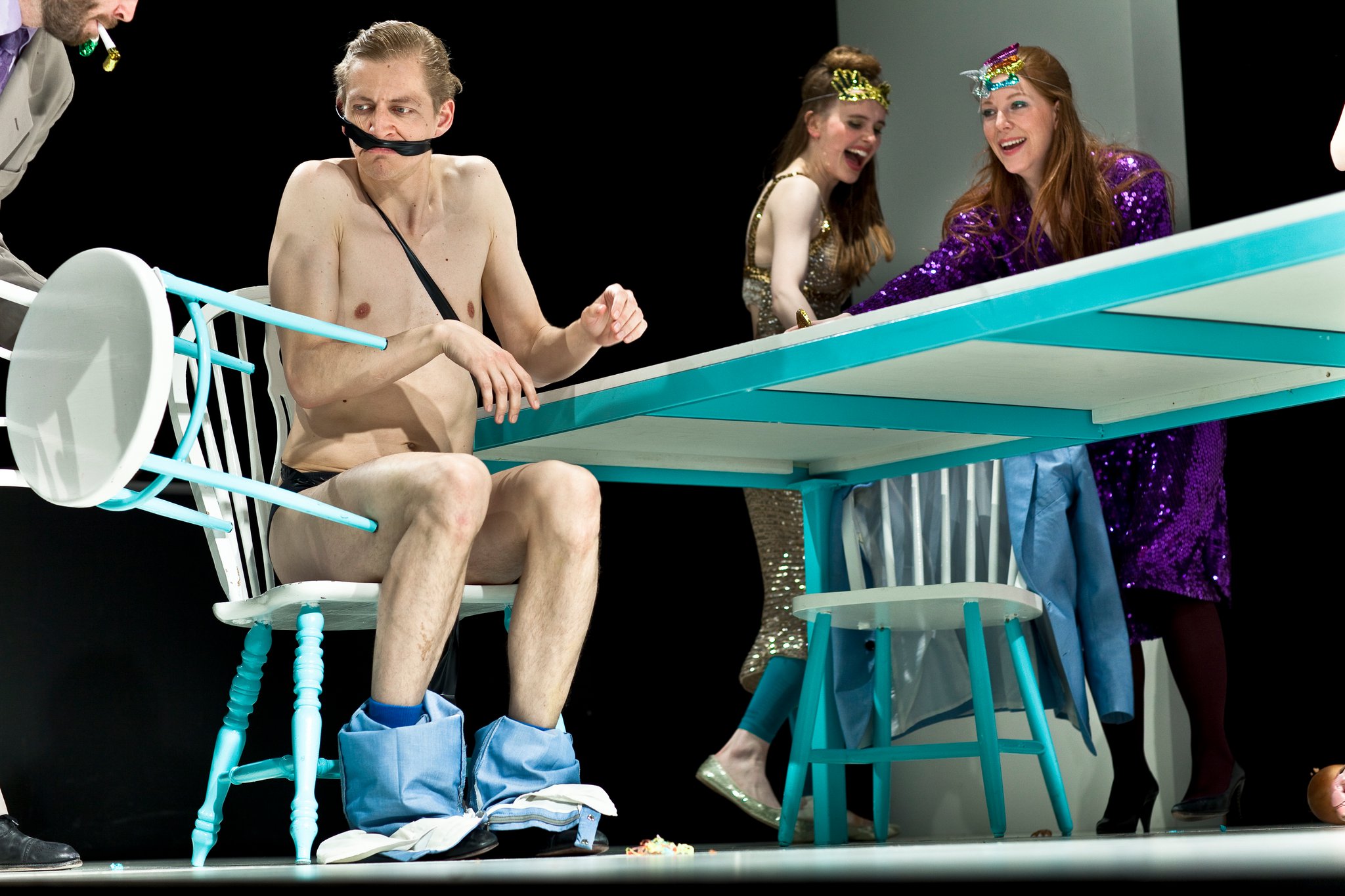 Lókal Performing Arts Festival
14.- 22. September 2019
LÓKAL is a performing arts platform that produces and introduces contemporary performance to audiences in Iceland and connects local performance practitioners with fellow artists and presenters from abroad.
Image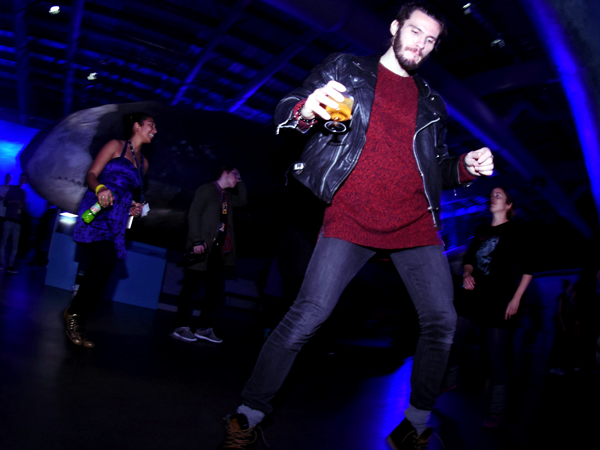 Reykjavik International Film Festival
24. Sep - 4. Oct 2020
For eleven days every fall since 2004 Icelandic people and tourists alike go to the cinema to enjoy the best and freshest of international filmmaking.
Image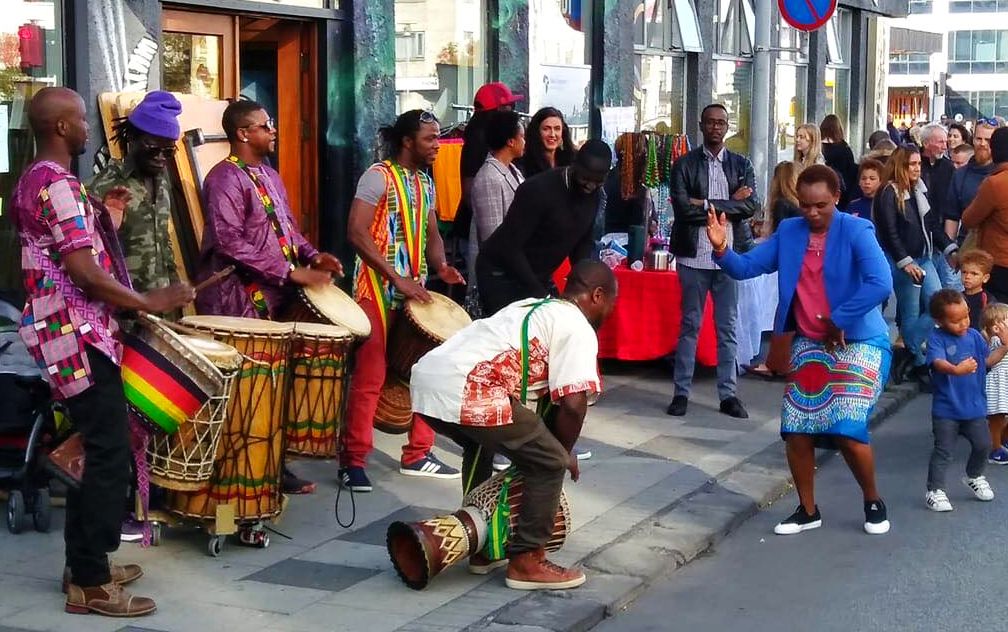 Far Fest Africa Reykjavík
No date yet for 2020

FAR Fest Afríka Reykjavík is a musical and cultural Festival, held every year in the beginning of October in Reykjavík City.
Image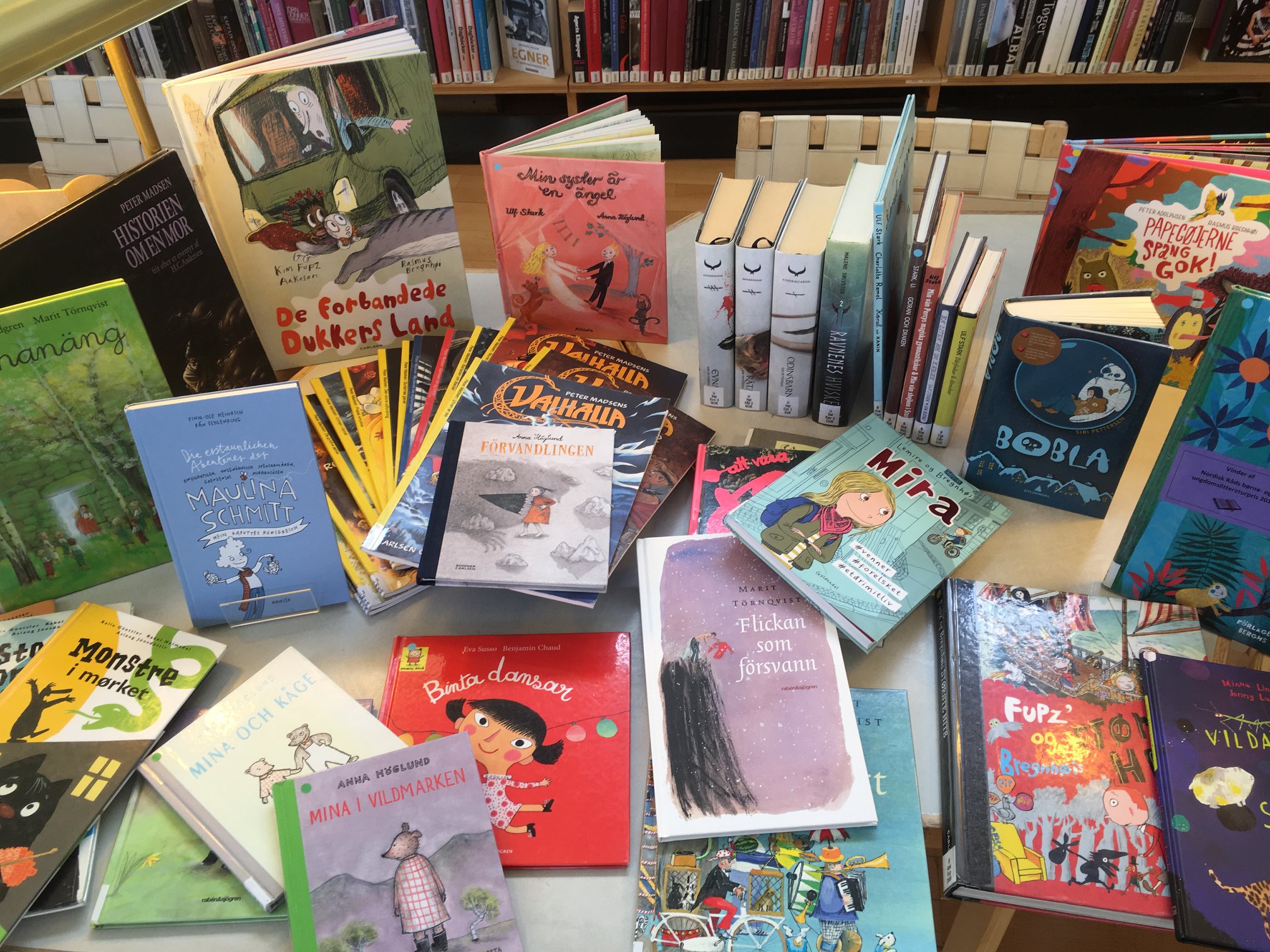 International Festival of Children's Literature
08.-11. Okt 2020
The International Festival of Children's Literature: In the Moorland is a children's and youth literature festival held biennially.
Image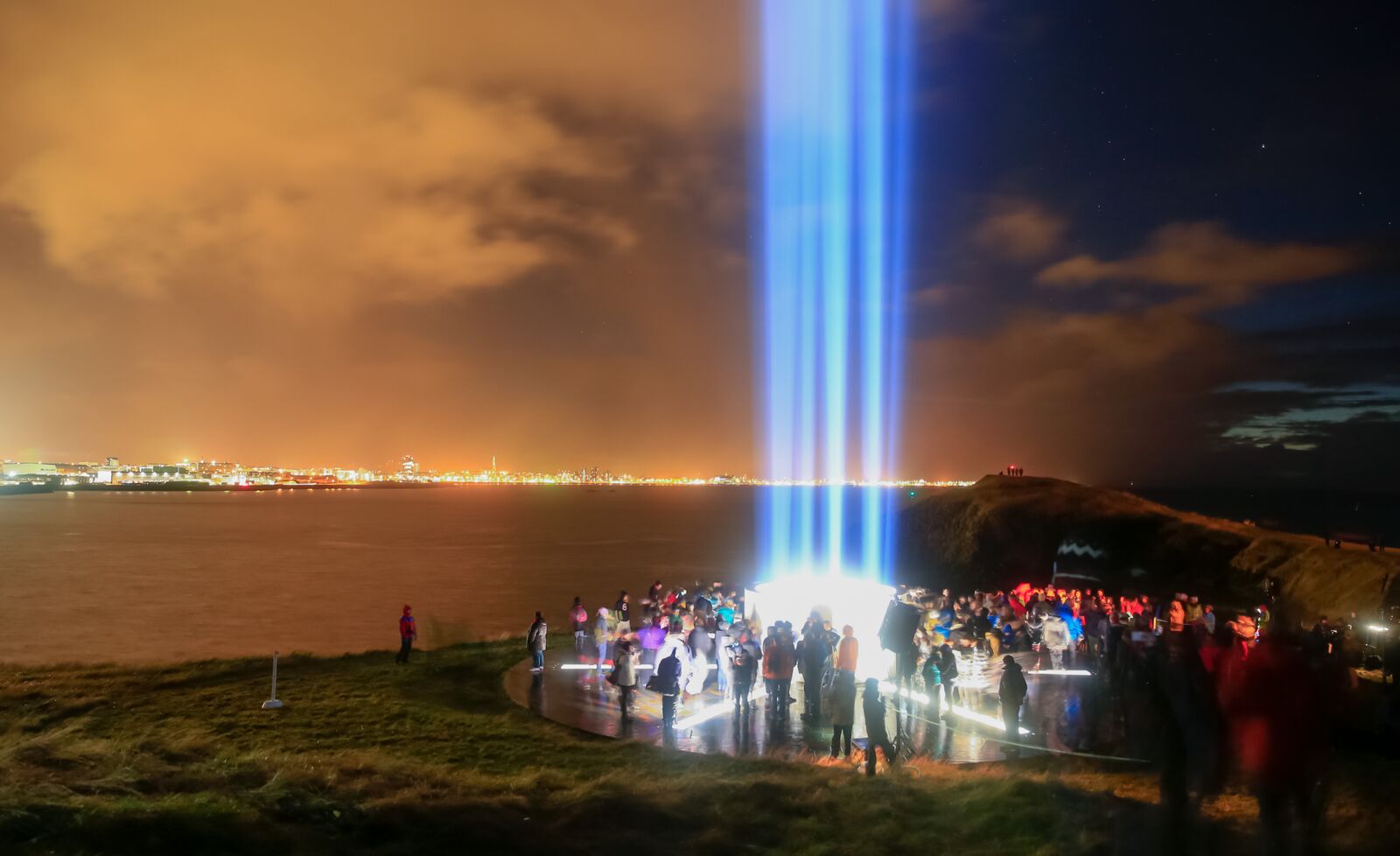 Imagine Peace Tower
09. October 2020
The Imagine Peace Tower is a work of art conceived as a beacon to world peace by the legendary artist, musician and peace advocate, Yoko Ono. The work is designed in the form of a wishing well from which a powerful tower of light beams. The words IMAGINE PEACE are inscribed on the well in 24 different languages.
Image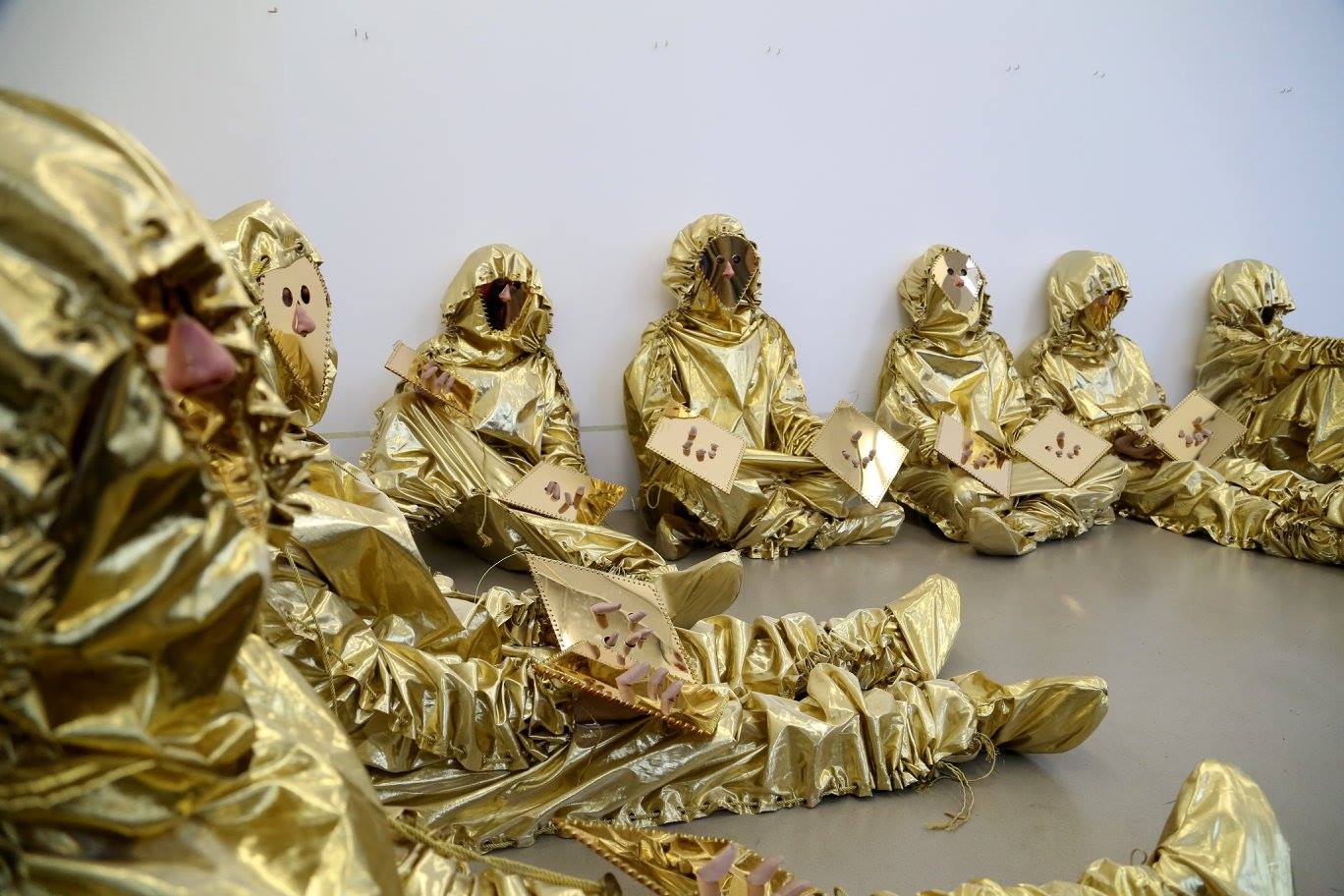 Sequence Art Festival
No date yet for 2020
The aim of the festival is to produce and present progressive visual art with special focus on time-based mediums, such as performance, sound art, video and public interventions.
Image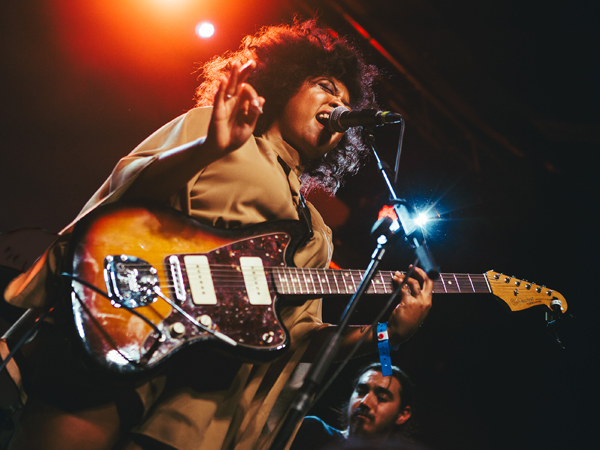 Iceland Airwaves
04.-07. Nov 2020
Iceland Airwaves is a critically acclaimed international music festival showcasing the hottest new international bands and the best up-and-coming Icelandic artists.
Image
Young Art Festival
This festival week is packed with a multitude of performers and spectators. The programme consists of music, design, fashion, photography, paintings and theatre, and reflects current trends in young people's art. Unglist is unique, awesome and supercool. The future is now, don't miss it! Enjoy it!
Image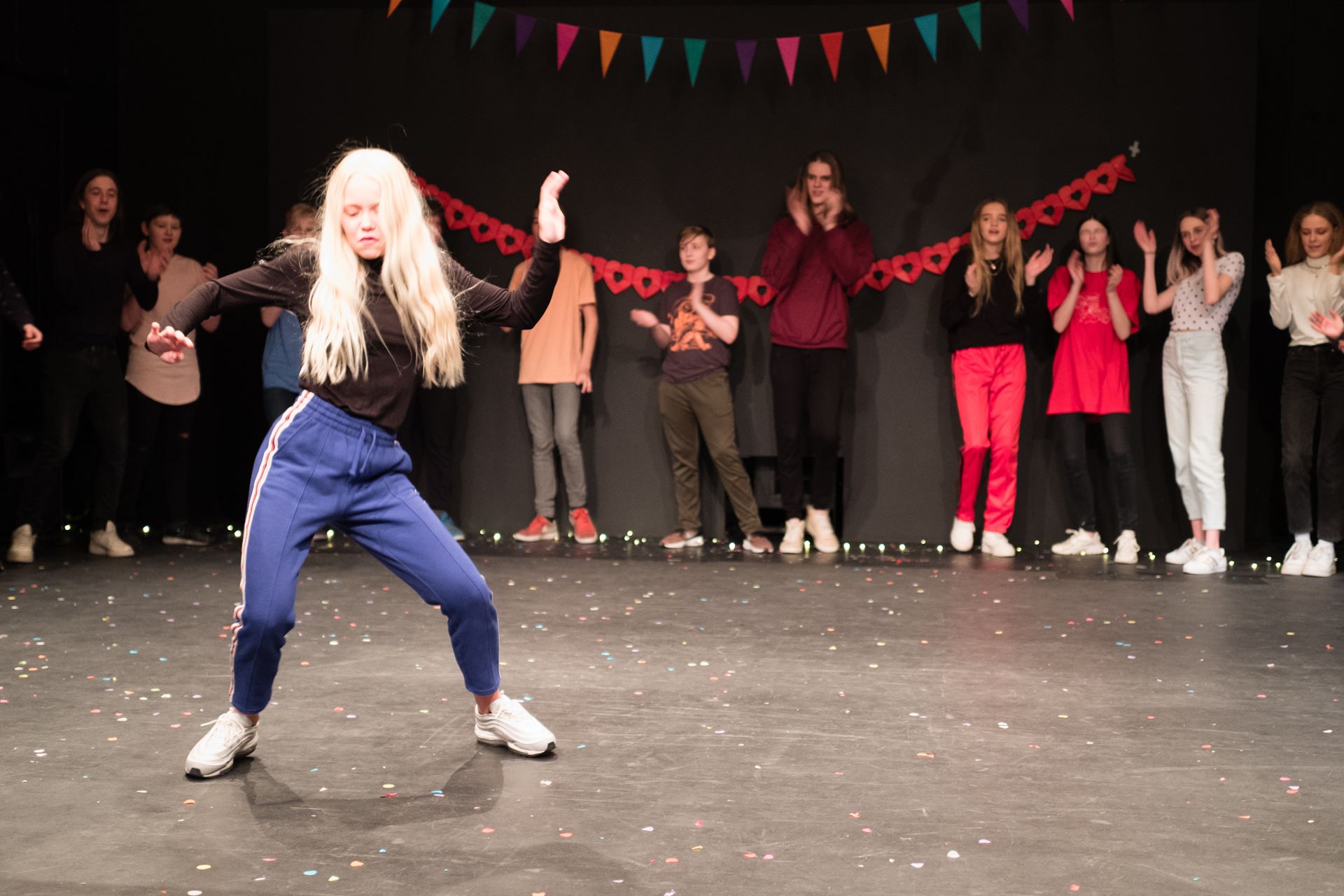 Reykjavík Dance Festival
No date yet for 2020
For four days, we're taking over the city with a festival of national and international dance, performance and choreography.
Image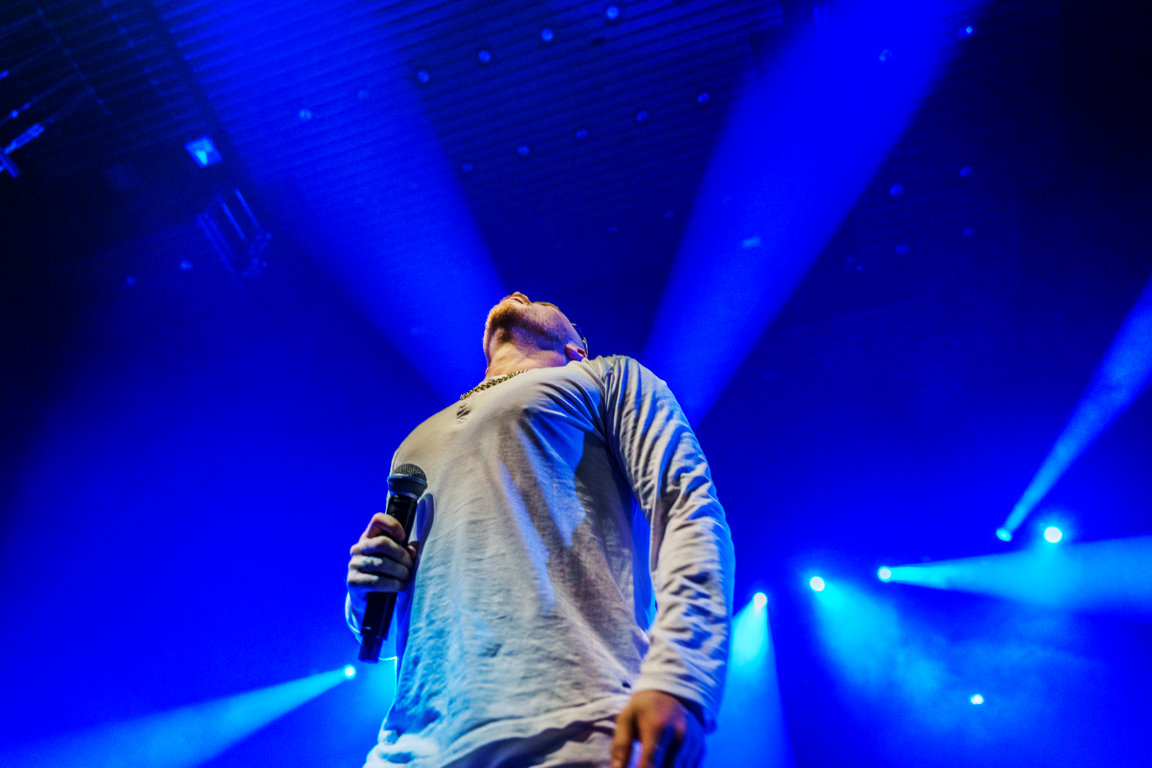 Sónar Reykjavík
Date to be announced
Sónar Reykjavík is the Icelandic outpost of the global alternative music festival series. With other festivals in Barcelona, Istanbul, Hong Kong, and Bogota, each Sónar is set in a cultural hotspot.