Iceland: Wild and Styled Under the Northern Lights
The Washington Times recently took an interview with Áshildur Bragadóttir, the director of Visit Reykjavík. She Talks about the darkness in winter, the boom in tourism and much more.
Visitor numbers to Iceland from the U.S. have been steadily climbing at a clip of some 20 to 30 percent year over year to some 242,805 visitors last year. While the great majority of these visits (some 86 percent) are for vacation, 10.4 percent are for conference and meetings, according to the latest Promote Iceland statistics, and those meetings are split fairly evenly between winter and summer.
Iceland is not the land of ice, despite the threat of its name. "That is the chilliest thing about Iceland," says Ashildur Bragadottir, Director at Visit Reykjavik. "Despite its northerly location, Iceland is really more solar than polar, thanks to the warming effects of the Gulf Stream which provides a temperate climate year round. Icelandic weather is unusually volatile, however. The Gulf Stream brings mild Atlantic air in contact with colder Arctic air, resulting in frequent and abrupt weather shifts where you may experience four seasons in one day."
Read the whole article here: washingtontimes.com/news/2016/aug/14/iceland-wild-and-styled-under-northern-lights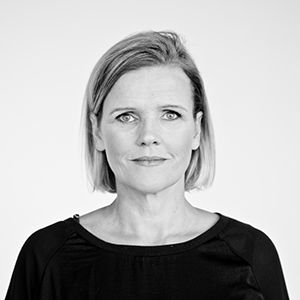 Áshildur Bragadóttir, the Director of Visit Reykjavík