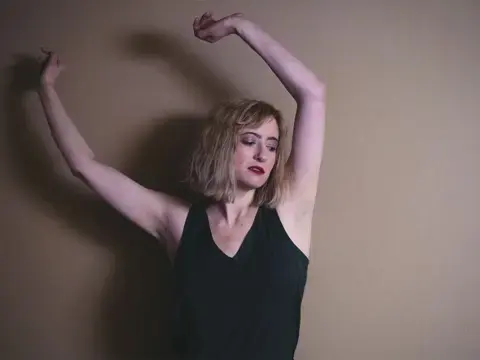 voice(less) - Rosie Middleton
Austurbakki 2, 101 Reykjavík
Harpa
28, January 2023
Open from 7.30pm - 9.00pm
Website https://www.darkmusicdays.is/is/middleton
General Admission See on official website
Voice(less) 'A woman sits alone in a room. She tries to speak. Her voice is gone.' voice(less) is a series of works for voice, electronics and movement, exploring voice loss, voicelessness and communication. The series is conceived and performed by mezzo-soprano Rosie Middleton with new works by Mira Calix, Esin Gunduz and Laura Bowler. Devised and developed at Snape Maltings and The Banff Centre in 2019, and funded by Arts Council England, voice(less) uses the profoundly disempowering experience of voice loss to provoke and examine new perspectives on what it means to both speak and be heard today. This performance is dedicated to the wonderful Mira Calix, who helped so many of us find a voice.
Programme:
en-he-du-an-na-me-en — Esin Gunduz (Turkey/USA) - voice and fixed electronics - 2020 - '14 minutes
code poem — any chance of war? — Mira Calix (South Africa/UK) - voice and fixed electronics - 2020 - '10 minutes
Cover Squirrel — Laura Bowler (U.K) - voice, fixed electronics, violin - '16 minutes
Mezzo-soprano Rosie Middleton works across experimental music, contemporary opera and performance art. In 2022 she performed in Laura Bowler's The Blue Woman (ROH Linbury Theatre/Snape Maltings), Jamie Hamilton's Versionland with Phaedra Ensemble, Wernicke's Area - an installation created by Owen Boss and Emily Howard for the Irish Museum of Modern Art, Melanie Wilson's Oracle: The Dreaming Species and the world premiere of Athanasia Kontou's Antigone: Pure in her Crime with the Liverpool Philharmonic Ensemble 10/10. Rosie was the 2020 winner of the Michiko Hirayama Prize for experimental vocal music and and 2020 Britten Pears Young Artist (Composition, Alternative Performance and Performance Art). She performs twentieth century core repertoire including Pierrot Lunaire (Southbank Centre - 'staggaringly good' - New Statesman), Le marteau sans maître (Paris), and Saariaho The Grammar of Dreams. In 2019–20 she was artist-in-residence at Snape Maltings, The Banff Centre and Somerset House where she collaborated with composers on voice(less)—works for voice and movement exploring voice loss (Laura Bowler, Mira Calix, Esin Gunduz)—and 12 Hours, an ongoing collaboration with Catherine Kontz. Rosie is 1/4 of p.e.r.s.o.n.a.l.c.l.u.t.t.e.r. currently performing commissions by Jessie Marino, Jenni Hogan, Berglind Maria Tomasdottir and Helgi Ingvarsson. Contemporary opera roles include in Laura Bowler's Gold with Riot Ensemble, Will Todd's Alice's Adventures in Wonderland (ROH Linbury Theatre/Opera Holland Park) and Michael Betteridge's #echochamber (Reykjavik/London). Future projects include collaborations with Diana Soh, Laura Bowler and Lola de la Mata supported by Help Musicians for voice, movement and ensemble and Diana Soh's The Carmen Case with Ars Nova and ENOA.
https://twitter.com/MezzoRosie