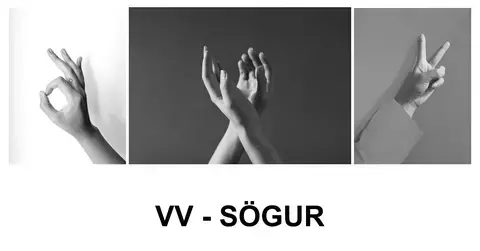 Visual vernacular storytelling
Laugavegur 18, 101 Reykjavík
Hús máls og menningar
17, June 2022 - 18, June 2022 (see calendar for other dates)
Open from 2.00pm - 3.00pm
Website https://borgarbokasafn.is/vv-sogur
General Admission See on official website
Ós Pressan invites you to a literary event where the focus will be on sign language literature. Visual vernacular storytelling is symbolic for deaf literature where the artist uses non-manuals, gesture, and creates characters that is easily understood by deaf people around the world. This project is in cooperation with the City Library and Reykjavík UNESCO´s City of Literature and is about inviting people from the deaf community in Iceland to workshops where they learn different methods of creating their own visual vernacular stories. Two workshops were held in May and the stories that were created there will be shown on video. The third and last workshop is planned to be held in August and will be open to anyone that speaks the Icelandic Sign Language and is interested in learning how to create visual vernacular stories.
The event will be in Icelandic and Icelandic Sign Language, is open to anyone and free of charge.
For further information, please contact Anna Valdís Kro, the project´s manager via phone 863-1338 or email: avkro1978@gmail.com.
The project is funded by The Library Fund and the events supported by Viðburðapottur Sumarborgarinnar 2022, Borgin okkar.