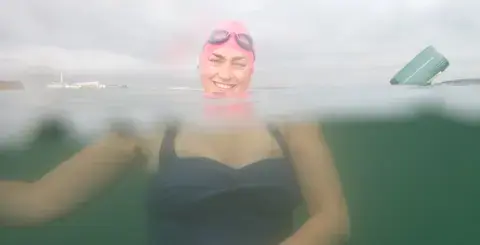 View from the Sea - Photography exhibition in The Reykjavík Museum of Photography
Tryggvagata 15, 101 Reykjavík
Ljósmyndasafn Reykjavíkur
03, June 2023
Open from 3.00pm - 5.00pm
General Admission See on official website
Giita Hammond
View from the Sea - a homage to friendship and the sea
03.06 – 13.08 2023
Opens on June 3rd at 15-17pm. Light refreshments will be served.
'View from the Sea' is a photography and video work by Giita Hammond. She took the photos while swimming in the sea with her friends in Dublin, Ireland, during the first year and a half of the Covid epidemic. The work is about how they found freedom in the sea, and their friendship grew stronger, which was an important factor in maintaining sanity in times of heavy restrictions.