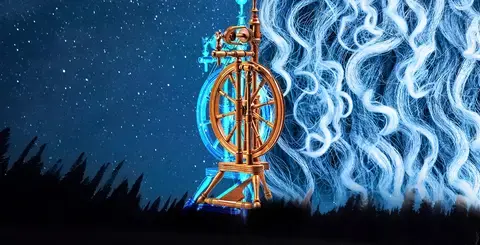 Two fairy tale operas
Vonarstræti 3, 101 Reykjavík
IÐNÓ
28, October 2023 - 29, October 2023 (see calendar for other dates)
Open from 8.00pm - 10.00pm
Website http://www.operudagar.is
General Admission See on official website
The Two fairy tale operas are shown together and are aimed at children as well as grown-ups.
The first opera "Ár og öld" is based on Sleeping Beauty, but with a twist. When the prince arrives, he accidently wakes up the witch instead of the princess. Believing her to be Rose, he tries his best to fall in love with her, but does not succeed. In the end he is forced to flee from her, but doing so he trips over the outstretched leg of the hidden, sleeping Rose. She wakes up and they fall in love. The witch is angry and feels that she has been cheated out of a good match. As revenge she decides to stab the prince with the spindle to make him fall asleep.
The second opera is based on an old Icelandic fairy tale about the ogress Gilitrutt. We are introduced to a farmer who he is married to an extremely lazy woman. He brings her a lot of wool that she can work on to make a beautiful cloth. She is not at all happy about this but he promises her a good reward if she will work hard. After some time it is obvious that the wife is spending all her days dreaming about new clothes and going dancing. Then there appears a strange woman who offers to do all the work on he wool for her. The only thing she has to do is to guess the name of the stranger...
There are three leading roles in each opera, as well as a choir and a chamber orchestra with seven players, conducted by Sólveig Sigurðardóttir.