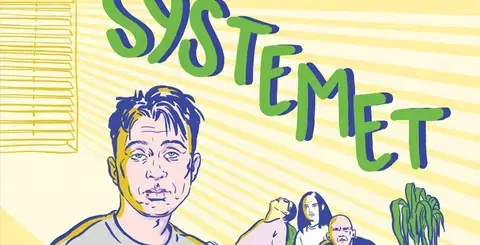 SYSTEMET
Austurbakki 2, 101 Reykjavík
Harpa tónlistar- og ráðstefnuhús
23, October 2023
Open from 8.00pm - 9.00pm
Website http://www.operudagar.is
General Admission See on official website
SYSTEMET - a satirical chamber opera about the Scandinavian welfare system with text and music by Oda Fiskum and Gísli J. Grétarsson. A production by Operakollektivet.
The system is the cornerstone of the social democratic social contract, but it doesn't quite function as it should. Users receive help, but not the help they need. They become trapped in the waiting room, where they circulate between job seeker courses, work assessments, and crystal therapy.
In the crosshairs stands the Case Worker. He futilely tries to help the users while simultaneously decoding cryptic and conflicting commands from the System; a mysterious welfare phantom without physical presence. The opera culminates as the Case Worker rebels against the System to help the growing crowd of users in the waiting room. But will his disobedience result in change?
Welcome to the waiting room. Take a number.
Systemet is supported by: Nordisk kulturråd, Nordisk ministerråd, Fritt Ord, Kulturdirektoratet, Bergsenstiftelsen, Dramatikerforbundet, Opera Trøndelag, Fond for lyd og bilde