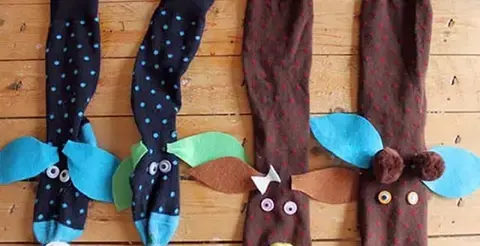 Sock puppet making
Spöngin 41, 112 Reykjavík
Borgarbókasafnið Spönginni
16, September 2023
Open from 1.00pm - 2.00pm
Website https://borgarbokasafn.is/vidburdir/fondur/sokkabrudugerd
General Admission See on official website
Come and give spare socks a new life, voice or personality! We will guide you how to make puppets out of old socks only using buttons and spare socks. There is no need to bring anything, all material is provided.
This event is suitable for all ages.
Everyone is welcome!