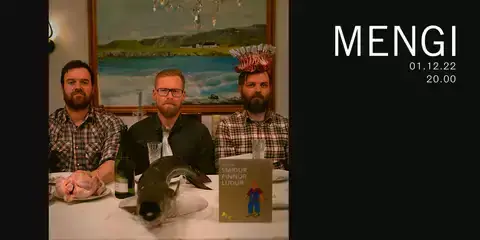 Per:Segulsvið's Advent Show
Óðinsgata 2, 101 Reykjavík
Mengi
01, December 2022
Open from 9.00pm - 10.00pm
Website https://mengi.net/events
General Admission See on official website
Once again, Per:Segulsvíð strikes a chord during Advent! After a wonderful wake-up call a year ago, it is our true honor to share with you another Advent moment in Mengi on December 1st, 2022.
The guests who long for the presence of Per have become honorary members of a group of world-renowned dermatologists (DMF, International Dermatologist Forum).
Let's celebrate laughter, intimacy, and the Lord together this Advent.
With kisses and giggles, Your Per
Door opens at 20.30
The concert starts at 21.00
Admission is ISK 3,000.
Get tickets: https://tix.is/is/event/14499/