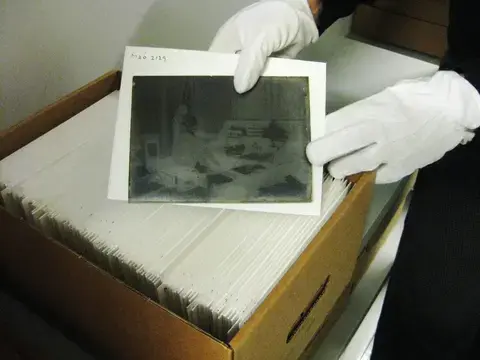 A peek behind the scenes // Expert chat
Tryggvagata 15, 101 Reykjavík
Ljósmyndasafn Reykjavíkur
03, February 2023
Open from 8.00pm - 9.00pm
Website https://borgarsogusafn.is/ljosmyndasafn-reykjavikur
General Admission See on official website
At 20:30 and 22:30
The Reykjavík Museum of Photography preserves around 7 million photographs. On Museum Night, the museum's experts will be on-site and offer visitors and passers-by an informal chat about the museum's internal operations and the museum collection, what needs to be considered when pictures are stored in a museum and what methods are available when it comes to image search in the museum property.
In the museum's library, you can also look at contact prints from numerous film and glass plate collections, which provide a unique insight into the work of different photographers as well as the photographic process itself.
Handicap accessibility is good at the Museum of Photography. Guide dogs are welcome in the museum.