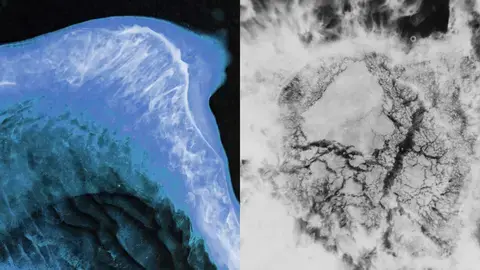 Opening: We are Earth – We are Water
Grandagarður 8, 101 Reykjavík
Sjóminjasafnið í Reykjavík
03, February 2023
Open from 8.00pm - 11.00pm
Website https://borgarsogusafn.is/sjominjasafnid-i-reykjavik
General Admission See on official website
The exhibition We are Earth - We are Water by Heimir Freyr Hlöðversson opens Friday, 3 February at 20:00 at the Reykjavík Maritime Museum at Museum Night.
In the video work, We are Earth – we are Water, we get an unusual insight into sublime forms in nature, a poetic view of the micro in the macro, which is enabled by technological innovations. The work is furthermore a dreamy visual play with ever-changing forms that are constantly created around us, but we usually do not notice. We are invited on a journey almost into the materials themselves, their chemical reactions and the intelligence of their transformative processes.
Alexandra Briem City Councilor will open the exhibition.
Light refreshments.