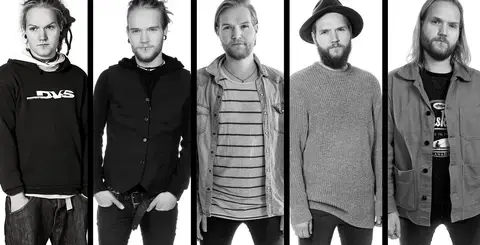 OPENING: Gréta S. Guðjónsdóttir 19, 24, 29, 34, 39 - fate and destiny
Tryggvagata 15, 101 Reykjavík
Ljósmyndasafn Reykjavíkur
16, September 2023
Open from 3.00pm - 5.00pm
Website https://borgarsogusafn.is/ljosmyndasafn-reykjavikur
General Admission See on official website
Reykjavík Museum of Photography invites you to the opening of the exhibition
Gréta S. Guðjónsdóttir
19, 24, 29, 34, 39
Fate and destiny
Saturday, 16 September, 15:00 at the Reykjavík Museum of Photography.
Ólöf Nordal and Óttarr Proppé open the exhibition. Ólöf Nordal is an artist and a professor of Fine Arts at Iceland University of the Arts.
Óttarr Proppé is a member of the famous Icelandic Rock Group called HAM. He is also a former city council member and MP.
Light refreshments.