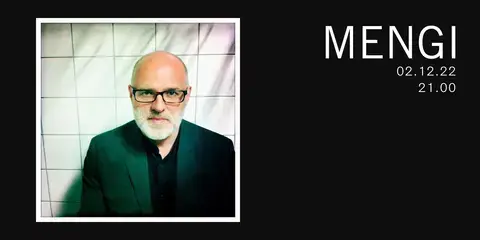 New music by Skúli Sverrisson
Óðinsgata 2, 101 Reykjavík
Mengi
02, December 2022
Open from 9.00pm - 10.00pm
Website https://mengi.net/events
General Admission See on official website
It is our pleasure at Mengi to introduce our very own Skúli Sverrisson. He will play new music in harmony with the wonderful and forever upcoming musicians; Davíð Þór Jónsson, Þorleifur Gaukur Davíðsson and Ólöf Arnalds.
Skúli Sverrisson has built a unique career as a composer, instrumentalist and producer. He has worked with great artists such as Ryuichi Sakamoto, Bára Gísladóttir, Shoplifter and Wadada Leo Smith. One of Skúli's latest releases is the record Strata where he plays his own compositions with the legendary Bill Frisell.
Skúli is now working on his third Sería record, which is a continuation of Sería, and Sería II which like before will be a selection of his compositions played by himself and artists from his closest circle in life.
House opens 8.30PM
Concert starts 9.00PM
Admission is 5000 ISK