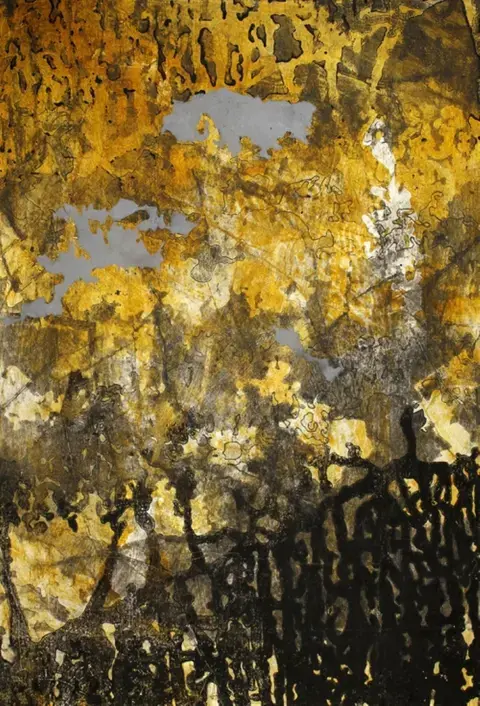 The Nail | Gul Birta
Sólheimar 23, 104 Reykjavík
Borgarbókasafnið Sólheimum
05, January 2023 - 06, March 2023 (see calendar for other dates)
Open from 10.00am - 6.00pm
Website https://borgarbokasafn.is/vidburdir/syningar/syning-naglinn-gul-birta
General Admission See on official website
The art-piece Gul Birta by Elín Þ. Rafnsdóttir is the first piece of the year to be showcased on the Nail in Sólheimar culture house, from the beginning of January until the beginning of March. The piece is provided by Artótek, situated in Grófin Culture house.
Elín has a pursued diverse studies in arts, both here in Iceland and abroad in Denmark and the U.S. Her artwork is mostly oil paintings and graphics. Elín has exhibited her work both alone and in group exhibitions in Iceland and abroad. For the last 30 years she has taught arts in comprehensive school in Iceland amongst other things, for example innovative work for the ministry of education.
Bryndís Ómarsdóttir, employee in Sólheimar culture house, chose the piece this time.
The Nail is an art exhibition at Sólheimar where one art-piece will be showcased at any given time. Gul Birta is the 13th exhibition in the series. The art can be bought or rented-to-own where one becomes its owner when the rent has reached the sales price. The buyer (or rentee) of the exhibited art can choose the next art-piece, from the Artótek, to be showcased on the Nail.
The painting can be rented for 3.000 kr. a month or bought for 95.000 kr.
For more information on the Artótek, the artist or the painting visit the Artótek's website at: https://artotek.is/
For further information:
Lísbet Perla Gestsdóttir
lisbet.perla.gestsdottir@reykjavik.is | s. 411 6160
Hólmfríður Gunnlaugsdóttir
holmfridur.gunnlaugsdottir@reykjavik.is | s. 411 6112