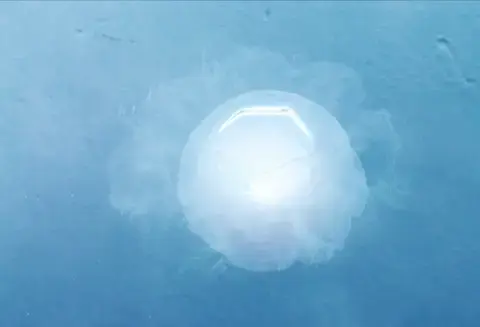 Monologue with Reachable Depth (LHÍ)
Lækjartorg , 101 Reykjavík
Gróðurhús
02, February 2023 - 04, February 2023 (see calendar for other dates)
Open from 6.30pm - 10.30pm
General Admission See on official website
Island inhabitants are paradoxically blessed, yet limited by the ocean; a constant dynamic of push and pull, rooted in the depth of the sea and culture. The current state of urgency is an opportunity for thought-provoking discussions and reflections: how to connect, nurture and empathize? How can we preserve and care, appreciate and acknowledge, respect and proclaim?
Should we make sense of what does not, see beyond our human perception, and listen to the thickness of silence? "Monologue with Reachable Depth" is a form of hope, harvesting fragile beauty, and celebrating what was given to us: a beautiful, fertile, and nurturing ground.
Julie Sjöfn Gasiglia (b.1990) is a multi-media artist. At the core of her practice, she questions the ideas of memory, time and beauty; simultaneously suggesting a proposal for collective melancholia.
"My illusion of an antidote against time, facing my helpless state as an animal-human, is to aimlessly preserve the ephemeral, protect the peaceful, collect the beauty, harvest the sublime, hoard memories, congregate moments and cluster thoughts''
She is currently doing her MFA at the Icelandic University of Arts. Her background lies in fine-art painting and design which she studied in Iceland and France.