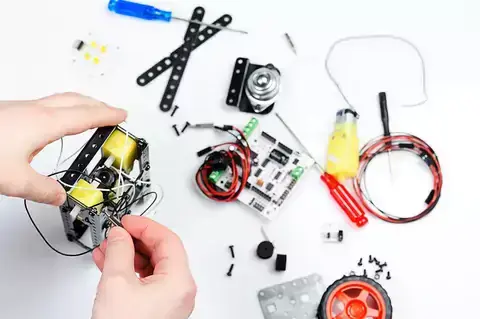 Makerspace | Robot workshop
Sólheimar 23, 104 Reykjavík
Borgarbókasafnið Sólheimum
26, November 2022
Open from 11.30am - 2.30pm
Website https://borgarbokasafn.is/vidburdir/ungmenni/verkstaedin-velmennaverksmidja
General Admission See on official website
Do you want to build your own robot?
Robots are of all kinds, some build our cars, some perform surgeries, some travel around Mars and some care for the elderly. Robots are made of electric circuits, sensors and metals, and at the same time they are programmed to do their tasks and duties. Robots are the future, and the future is in Borgarbókasafnið Sólheimar. Seize this chance to work with robots in a workshop by instructors from Skema at the University of Reykjavík.
Participation is free but registration is necessary.
Registration for the workshop will open later
Everybody is welcome!
For further information contact:
Lísbet Perla Gestsdóttir
lisbet.perla.gestsdottir@reykjavik.is | 411-6160