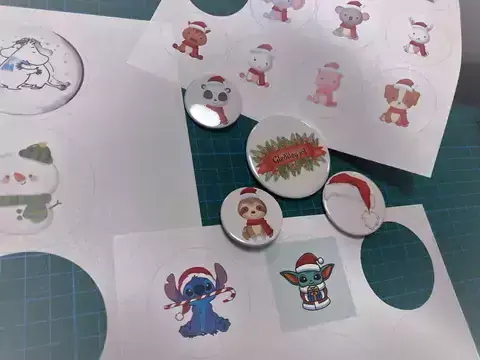 Makerspace | Open House | Christmas Badges
Úlfarsbraut 124, 113 Reykjavík
Borgarbókasafnið Úlfarsárdal
01, December 2022
Open from 3.00pm - 6.00pm
Website https://borgarbokasafn.is/vidburdir/born/verkstaedin-fiktdagar-jolabarmmerki
General Admission See on official website
🎄 Do you want to make your own badge?
🎄 Ideal for those who don't have a christmas sweater but want to get in the christmas spirit.
🎄 Come and visit the makerspace at Úlfarsárdalur and try the badge maker with us.
🎄 Library card not required, no experience required and no registration, just show up.
🎄 Children and adults welcome, but children under the age of 8 will be accompanied by an adult.
🎄 There is an open house at the makerspace at Úlfarsárdalur on the 1st Thursday every month between 3 pm to 6 pm.
ℹ️ Further information:
https://borgarbokasafn.is/en/event/children/makerspace-open-house-chris…