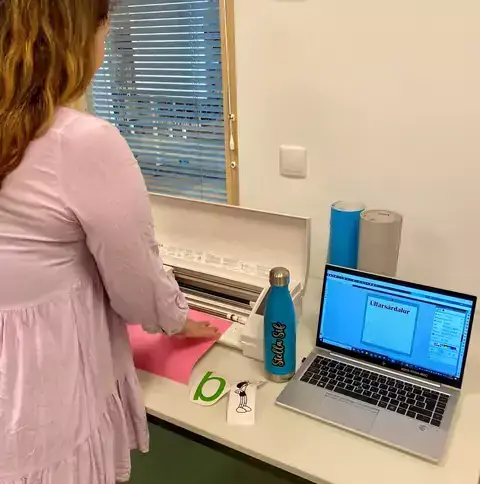 Makerspace | Open House
Úlfarsbraut 122, 113 Reykjavík
Borgarbókasafnið Úlfarsárdal
06, October 2022 - 03, November 2022 (see calendar for other dates)
Open from 3.00pm - 6.00pm
Website https://borgarbokasafn.is/vidburdir/born/verkstaedin-fiktdagar-37
General Admission See on official website
🖨 Learn how to print stickers in our vinyl cutter!
What we cut in the vinyl cutter are stickers that can be attached to walls, windows, glass, mirrors, things like phone cases, drinking bottles, paper, boxes, etc.
👩‍🎨 Library card not required, no experience required and no registration, just show up.
👨🏿‍🎨 Children and adults welcome, but children under the age of 8 will be accompanied by an adult.
👩‍🎨 Come early if you want special help or come at any time to hang out with others.
There is an open house at the makerspace at Úlfarsárdalur on the 1st Thursday of every month between 3 pm to 6 pm.
Further information:
🔗https://borgarbokasafn.is/.../makerspace-open-house-30
📧 ulfarsa@borgarbokasafn.is