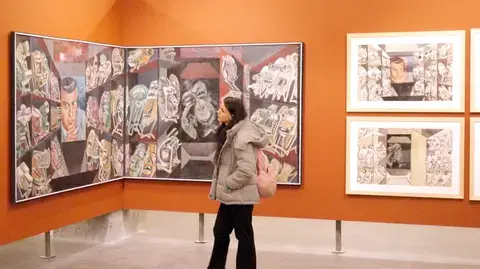 Lunch Time Talk in English: The Power of Images
Tryggvagata 17, 101 Reykjavík
Listasafn Reykjavíkur Hafnarhús
13, May 2022 - 26, August 2022 (see calendar for other dates)
Open from 12.15pm - 1.00pm
Website https://listasafnreykjavikur.is/vi%C3%B0burdir/hadegisleidsogn-ensku-sprengikraftur-mynda
General Admission See on official website
Lunch Talk in English through the exhibition Erró: Sprengikraftur mynda at Hafnarhús.
The Power of Images is a comprehensive overview of the artist's colourful career that has made use of various media in the visual arts. Here presented, is the most extensive exhibition that has been realized of the artist's works in Iceland.
Free entrance with a museum ticket and for holders of Annual Pass/Culture Pass.