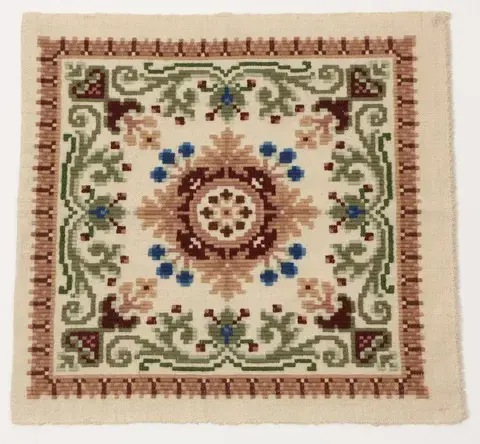 Karólína's Sewing Circle with Lára Magnea Jónsdóttir
Kistuhylur 4, 110 Reykjavík
Árbæjarsafn
03, February 2023
Open from 7.00pm - 10.00pm
Website https://borgarsogusafn.is/arbaejarsafn
General Admission See on official website
On Museum Night, guests will be invited to join the sewing club Karólína, where cross-stitching will be at the forefront. If you have a Karólína embroidery kit and need some support while you're getting started or want to brush up on your cross stitch, this sewing club is for you. Remember to bring small scissors. The sewing club is on the upper floor of the Granary, where the exhibition Karólína, the Weaver is housed.
The sewing club will begin with a guided tour of the exhibition Karólína the Weaver, and Gerður Róbertsdóttir, exhibition author and preservation project manager, will tell us about Karólína's life and work. Lára Magnea Jónsdóttir, a textile designer, will help people with their cross-stitch.
Embroidery kits will be for sale in the museum shop. Light refreshments are available for sewing club members.
Participants register here - leidsogumenn@reykjavik.is - limited seats are available at the table.
Accessibility: Footpaths have been cleared and sanded. The event takes place on the upper floor of the Granary, and there is no elevator. Guide dogs are welcome in the museum.