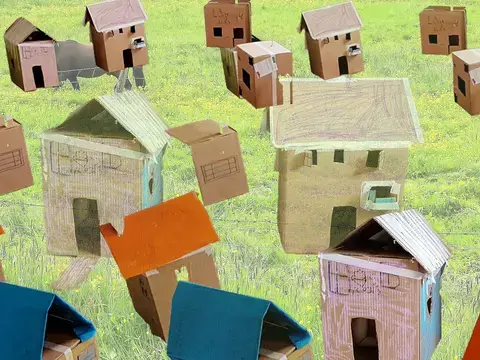 Houses for Livestock | Creative Workshop
Aðalstræti 10, 101 Reykjavík
Borgarsögusafn
20, August 2022 - 03, February 2023 (see calendar for other dates)
Open from 2.00pm - 5.00pm
Website https://borgarsogusafn.is/landnamssyningin
General Admission See on official website
For Culture Night, a creative workshop will be on offer at Reykjavík City Museum in Aðalstræti 10, building houses for livestock. Everyone is welcome to build a house with corrugated cardboard, rolls of tape, scissors and free-flowing imagination. A house for the livestock is a creative workshop for children of all ages.The workshop is open from 14-17.
Free admission and everyone is welcome.
THE PROGRAMME FOR CULTURE NIGHT at The Settlement Exhibition & Aðalstræti 10:
10:00-20:00 The Settlement Exhibition
10:00-20:00 Reykjavík ... the story continues
10:00-20:00 Find your inner Viking! Open Viking costume corner in Aðalstræti 16
12:00-18:00 Rimmugýgur. Vikings in Aðalstræti
14:00-17:00 House for the livestock! Creative workshop in Aðalstræti 10
The Settlement Exhibition & Aðalstræti 10 are a part of Reykjavík City Museum: One museum in five unique places.