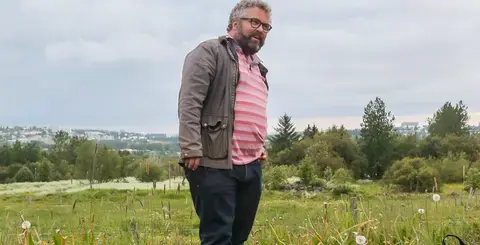 History Walk with historian Stefán Pálsson
Viðey , 104 Reykjavík
Viðey
27, June 2023
Open from 7.15pm - 8.30pm
Website https://borgarsogusafn.is/videy
General Admission See on official website
Viðey's history is fascinating and dates back to the earliest Icelandic settlements. When visiting the island, historian Stefán Pálsson shares stories about the old houses in the middle of the island and all the way to the eastern end, once home to the country's largest shipping port. During the tour, visitors will hear about dramatic events from the Reformation era, strange miracles involving beer, a fantastic dinner party, loss at sea, folklore, and even a miserable winter experienced by a great poet on the island - among other things.
The ferry departs from Skarfabakki at 19:15 and returns to land at 20:30.
Purchasing tickets in advance on Eldingar's website is recommended.