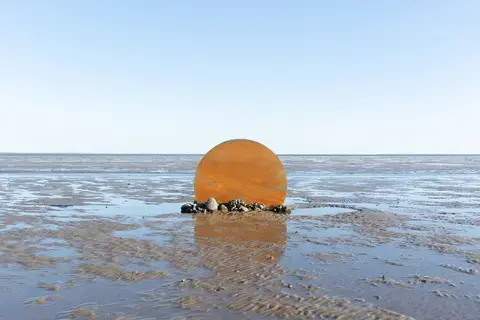 high tide – low tide
Strandgata 34, 220 Hafnarfjörður
Hafnarborg – menningar- og listamiðstöð Hafnarfjarðar
11, September 2022 - 23, December 2022 (see calendar for other dates)
Open from 12.00pm - 5.00pm
Website https://hafnarborg.is/exhibition/flaedir-ad-flaedir-fra/
General Admission See on official website
The exhibition features the work of seven artists. Many of them were brought up on islands and all of them come from countries where the sea is one of the wellsprings of society; at once, a way out into the wider world, and a barrier to what lies beyond. They have all stood by the sea, suspended in their powerlessness and strength.
The participating artists are Alda Mohr Eyðunardóttir, Anna Rún Tryggvadóttir, Pétur Thomsen, Stuart Richardson, Studio ThinkingHand (Rhoda Ting and Mikkel Dahlin Bojesen) and Tadashi Ono.
Curated by Sigrún Alba Sigurðardóttir.