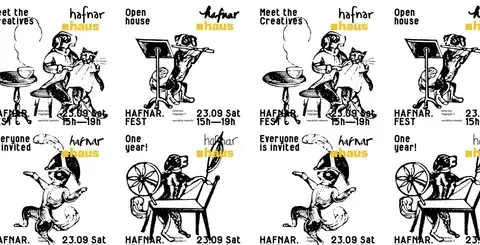 Hafnar.fest - 1 year of Hafnarhaus!
Tryggvagata 17, 101 Reykjavík
Hafnarhaus
23, September 2023
Open from 3.00pm - 7.00pm
Website http://www.hafnar.community
General Admission See on official website
Hafnar.haus is the creative home to 250+ artists, designers, musicians, programmers, innovators, filmmakers and more.
This September we have been open for a year! To celebrate we will open our doors to the public to allow anyone to experience the creative community emerging in down town Reykjavík.
Members of hafnar.haus will be on location to celebrate, show their studios and share some of the creative outputs being generated every day.
Everyone welcome! Bring your friends!